Supply Chain & Operations
Glencore to pay over £275mn over Africa mining oil bribes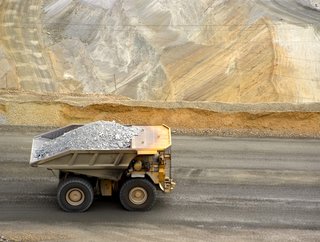 Glencore Energy UK has been found guilty of seven corruption offences, and has been ordered to pay over £275mn in fines for bribing officials in Africa
It has been announced that Glencore Energy UK - a UK subsidiary of Glencore - has been ordered to pay fines amounting to over £275mn.
It comes after the company pleaded guilty to the UK bribery charges in June earlier this year.
Alongside this UK charge, Glencore also agreed to a $1.1bn settlement in the US for bribery charges, which was settled in May.
The details of the charges and the mining giant's fines
The mining giant was found guilty of paying $26mn (£23mn) to officials working in African crude oil firms, located in Nigeria, Cameroon and Ivory Coast.
The bribes, which were paid between 2011 and 2016, were described by Judge Fraser as representing "corporate corruption on a widespread scale, deploying very substantial sums of money in bribes".
"The corruption is of extended duration, and took place across five separate countries in West Africa, but had its origins in the West Africa oil trading desk of the defendant in London. It was endemic amongst traders on that particular desk," he stated.
After it pleaded guilty to seven corruption offences, five of which being charges of bribery, the company was also charged with failing to prevent agents from using bribes in other contracts, at oil mines located in Equatorial Guinea and South Sudan.
According to the bribery charges, it was the firm's aim for mining officials to "perform their functions improperly, or reward them for so doing, by unduly favouring Glencore Energy UK in the allocation of crude oil cargoes, the dates crude oil would be lifted and the grades of crude oil allocated."
Hope for the future?
However, in the midst of the charges, there is some hope that Glencore is now prioritising a much more ethical, transparent approach.
Interestingly, in his sentencing remarks, Judge Fraser said that Glencore "engaged in corporate reform and today appears to be a very different corporation than it was at the time of these offences."
"The company unreservedly regrets the harm caused by these offences and recognises the harm caused, both at national and public levels," commented Clare Montgomery, representing Glencore.