Supply Chain & Operations
Gold Fields & AngloGold Ashanti propose joint venture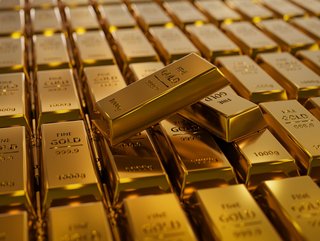 A proposed JV will create the largest gold mine on the African continent
The partnership would facilitate the creation of Africa's largest gold mine
Gold Fields and AngloGold Ashanti have agreed on the essential terms of a proposed joint venture (JV) in Ghana, which will create the largest gold mine in Africa. This JV involves Gold Fields' Tarkwa Mine and AngloGold Ashanti's Iduapriem Mine, which are located near the town of Tarkwa in Ghana's Western Region. The parties have started preliminary high-level discussions with senior government officials in Ghana to implement the JV as soon as possible. Both parties have agreed to exclusivity during this engagement.
The Tarkwa Mine is currently owned 90% by Gold Fields and 10% by the government of Ghana, while the Iduapriem Mine is wholly owned by AngloGold Ashanti. The JV is expected to be established within Gold Fields Ghana and operated by that company. In exchange for a shareholding, AngloGold Ashanti will contribute its 100% interest in Iduapriem to Gold Fields Ghana.
The Proposed Joint Venture would create the largest gold mine in Africa and one of the largest in the world. It will be a high-quality operation, supported by a substantial mineral endowment and an initial life spanning almost two decades. Operational synergies will be achieved by optimising mining of the combined ore bodies and consolidating the infrastructure of the immediately adjacent mines for the long-term benefit of all shareholders and stakeholders.
Martin Preece, Interim CEO of Gold Fields: "The Proposed Joint Venture is an exciting opportunity to combine mining operations that are essentially part of the same mineral deposit and is something that Gold Fields and AngloGold Ashanti have discussed many times before over the years. The ability to optimise mining and the use of shared infrastructure across the combined operation will result in significant flexibility in mine planning, materially enhancing the economics of the mine and ensuring quality and scale of operation that will be world-class. That unlocked value will underpin the Proposed Joint Venture's continued contribution to our host communities and Ghana for decades to come. For Gold Fields, it will also significantly enhance the overall quality of our portfolio."
Alberto Calderon, CEO AngloGold Ashanti: "This combination puts together two parts of the same world-class ore body, allowing us to share skills and infrastructure to significantly enhance every aspect of this mining operation, from exploration and planning, to mining and processing. By creating one of the world's largest open-pit gold operations, in a pre-eminent mining jurisdiction, we will create longer-term value not only for AngloGold Ashanti and Gold Fields, but for the combined stakeholders in our local host communities and for all of Ghana."