Supply Chain & Operations
Natascha Viljoen: Driving Change for Women in Mining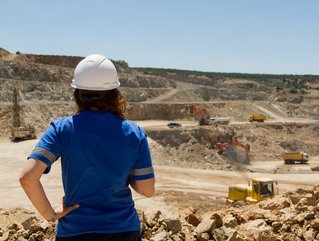 Viljoen is a well-established industry leader in mining, with more than 30 years of experience across a diverse range of commodities.
With her extensive mining background, Anglo American Platinum CEO Natascha Viljoen continues the change towards safe and equal working conditions for women
The mining industry can always do more to get women working in the field. According to S&P Global, women fill about 12.1% of C-suite positions and 14% of all executive positions, up 1.7% from 2021. However, there is still plenty of room for growth.
With 15th June 2023 being International Day of Women in Mining, it is important to highlight the work of leading female figures in mining like Natascha Viljoen.
It was announced in February 2023 that Viljoen would be taking over as Chief Operating Officer for US-based mining company, Newmont Corporation, upon completion of her notice period of up to 12 months.
Viljoen: "Exclusionary organisational cultures breed barriers"
Viljoen is a well-established industry leader in mining, with more than 30 years of experience across a diverse range of commodities. She has served as the CEO of Anglo American's Platinum business, the world's largest primary producer of platinum, in South Africa since April 2020.
She was responsible for a team of more than 25,000 employees and has a deep understanding of operations, management and processing.
Through her work, Viljoen has always been committed to ensuring gender equality within the mining industry. Her position as CEO at Anglo American Platinum, the leading global mining company, ensured that she was a prominent voice to break down industry stereotypes and advocate for the right for women to take space.
"The fiction that 'women are less ambitious than men' remains commonplace, and so the story goes, there are fewer women in the sector," Viljoen said to S&P Global in 2022.
"Rather, the truth is that the lack of opportunities and exclusionary organisational cultures breed barriers to entry for women.
"The industry needs to build a more empowering, safe and inclusive culture that allows women to thrive."
According to Oxfam, female mine workers often face discrimination, poor working conditions and unequal pay for equal work. There is also a higher risk of gender-based violence and victimisation that continues within the industry, and Viljoen has consistently suggested that there needs to be greater dialogue and openness towards addressing these issues.
In an interview with Mining Review Africa, Viljoen said: "We have made great strides in improving the representation of women across all levels of the company, but we know that we face numerous challenges – including accelerating our commitment to combat gender-based violence."
She also spoke about how the industry has changed over the years to better accommodate women. "Women were not allowed to work underground. I was not authorised to work shifts, so as part of my training years, I would always be assigned a chaperone and our work was constantly reviewed.
"Education is the building block to critical thinking on systems' impact … As women, we bring a vastly different culture to the workplace. A culture of listening, collaboration, care, and respect. We need to stay true to our convictions and lower the ego that will allow us to be curious."
Newmont, where Viljoen is set to work next, is a world leading gold company and a producer of copper, silver, zinc and lead, operating in North America, South America, Australia and Africa. The company is widely recognised for its principled environmental, social and governance practices through responsible mining.
It will be exciting to see how Natascha Viljoen continues championing awareness of gender inequalities in mining at a large scale.