IEA highlights Latin America's abundant critical materials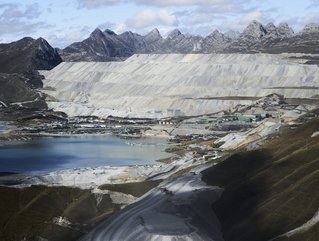 Mining has historically accounted for between 13% and 19% of Latin America's incoming foreign direct investment
The International Energy Agency's latest research paper highlights Latin America's opportunity in critical minerals for the clean energy transition
According to the International Energy Agency, Latin America is a well-established producer of a number of minerals that are necessary for clean energy technologies. It could build on its well-established mining sector to diversify into new minerals and assist the global economy in avoiding deficiencies and bottlenecks that could impede clean energy transitions.
Copper and lithium, both of which are required for batteries, are already abundantly produced in the region, which supports the expansion of electricity and renewable energy networks. However, Latin America could expand into a variety of other materials, including nickel, a crucial battery component, and rare earth elements, which are required for electric vehicle motors and wind turbines. In any case, to procure this potential, mining exercises should stick to high natural, social and administration (ESG) norms and furthermore look for ways of producing unmistakable advantages for nearby networks.
Copper production
Chile leads the way with 27% of the world's copper production, followed by Peru (10%) and Mexico (3%). The district's portion of worldwide stores is generally like its portion of creation, in spite of the fact that Mexico and Colombia have undiscovered possibilities. Due to declining ore quality in the resources, existing producers may face efficiency challenges in the long run. However, they may be able to increase production quickly. In the past 10 years, the region's share of global copper exploration expenditure has increased from 35% to 45%, indicating the possibility of additional production increases.
Lithium production
Chile (26%) and Argentina (6%), the world's second and fourth-largest lithium producers, account for 35% of the region's supply today. More than half of the world's lithium reserves are in this region, mostly in Argentina (21%) and Chile (11%). Although the absence of infrastructure prevents them from being economically viable, Bolivia also has enormous lithium resources that have not been utilized. These resources are almost as big as the global lithium reserves of today. In addition, the growing use of lithium iron phosphate batteries could benefit from the region's lithium, which is primarily lithium carbonate from brine and produces fewer emissions than rock mining. As a result, Latin America may have an even greater role to play in meeting the rapidly increasing global demand for lithium. From $44 million in 2010 to $91 million in 2021, the region's lithium exploration spending more than doubled. Given that the region's share of global exploration spending decreased from 52% to 36% during the same time period, there is room to increase activities even further.
The full article can be found here