Joint venture to develop the UK's largest lithium deposit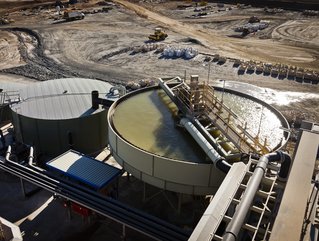 The two companies had been partnering since 2017, when British lithium began exploration on Imerys' land
A French-British partnership to set up the UK's first and largest lithium mine with the capacity to produce enough to equip about 500,000 electric vehicles
Imerys, the French mining group, and British Lithium are partnering to develop the UK's largest lithium deposit, expected to provide about 500,000 electric vehicles (EVs) by 2030.
According to CNN, the deal could create Europe's largest lithium producer. 80% of British Lithium, a start-up in Cornwall that extracts lithium, has been acquired by Imerys, a Paris-based company that has been producing minerals for construction and ceramics since the 1880s.
The two companies had been partnering since 2017, when British lithium began exploration on Imerys' land. In this new arrangement, the partners plan to generate 20,000 tonnes of lithium carbonate a year by 2030. Approximately US$728 million (£575 million) will be invested in the project, which is expected to reduce the UK and Europe's dependence on lithium imports.
It is anticipated that production will begin at the project by 2028, making it Britain's first lithium mine. This presents an opportunity for the EU since most of the EU's demand for lithium concentrates and refined lithium compounds is met by Australia and Chile. Alessandro Dazza, Imerys CEO, said the project in Cornwall and the company's planned lithium mine in central France would reduce Europe's current reliance on imports.
Incorporating lithium production into the UK's economy
As cited by Northernminer, Jordan Roberts, a Battery Raw Materials Analyst at Fastmarkets NewGen, said, "There is still a long way to go before the UK realises domestic lithium production, and whether these deposits will be commercially viable remains to be seen, but the partnership with Imerys is a positive step forward and increases the likelihood of successful development through shared technical knowledge, access to existing infrastructure and additional funding."
Due to recent setbacks in the lithium industry, the UK must pay attention to the mining sector, especially for exploration of critical raw materials. After struggling to raise funds for a major EV battery factory in England, Britishvolt filed for administration in January and was later acquired by Australia's Recharge Industries.
As well, Cornish Lithium said this week it needs US$13 million (£10 million), otherwise it will close its lithium mine in the country after more than six years of work.
A tighter gas emission target set for 2024 will require the automobile industry to source more materials locally to assist in producing electric vehicle batteries. In light of this, this partnership is an important step forward.