Supply Chain & Operations
KEFI targets gold production in KSA and Ethiopia in 3 years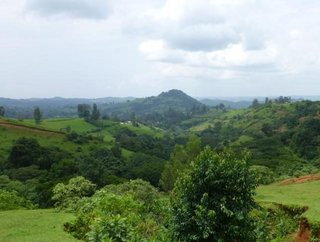 Gold exploration and development company adds Preliminary Feasibility Study for Hawiah Copper-Gold project in KSA is expected in early 2023
KEFI Gold and Copper, the London-listed gold exploration and development company with projects in the Federal Democratic Republic of Ethiopia and the Kingdom of Saudi Arabia, has said that it is targeting the start of gold production in both countries within the next three years.
In an announcement on its website, the company said that its plans for the remainder of 2022 and 2023, in line with its strategy, include the start of gold production in both Ethiopia and Saudi Arabia over the next three years, and then to start development of the Hawiah Copper-Gold project in the Kingdom, lifting aggregate production to a gold-equivalent 400,000 ounces per annum (KEFI interest is circa 200,000 ounces per annum).
For its Tulu Kapi project in Ethiopia, KEFI said that progress remains on track for definitive documentation to signed by the year-end for both Tulu Gold Project financing and the project launch. It explained that it is now targeting between 70% and 80% ownership interest in the project.
KEFI equity requirements for Tulu Kapi are to be almost entirely funded by regional investors via convertible subordinated loans to KEFI Ethiopia, the holding company between KEFI and the operating company, Tulu Kapi Gold Mines.
These loans will repayable or convertible at KEFI's election at share values prevailing after production has started and details will be provided on the signing of definitive documentation, the company stated.
For the company's Jabal Qutman project in Saudi Arabia, it said the feasibility study was well advanced and completion was scheduled for early 2023. It is expected to start construction within six months of Tulu Kapi.
KEFI added that for its Hawiah project in KSA, the Updated Mineral Resource Estimate is expected in December 2022, and highlighted that the Preliminary Feasibility Study is well advanced, with completion expected in early 2023. The study is expected to reflect expanded resources, it noted.
The company added that development expenditures for all three of its advanced projects are intended to be almost entirely financed at the project or subsidiary level.
Exploring the Arabian-Nubian Shield
KEFI stated that the exploration pipeline will be progressed in parallel to the three advanced projects. The company has a pipeline of highly prospective exploration projects in both jurisdictions of the largely under-explored Arabian-Nubian Shield.
It has stated that production at Tulu Kapi and Jibal Qutman will, between them, generate cash flows for capital repayments, further organic growth and, ultimately, dividends to shareholders.
Both TKGM and Gold & Minerals Limited (G&M – KEFI's Saudi operations formed with a local partner) are technically guided and supported by KEFI so that each of these operating joint venture companies can build the local organisational structure suitable for long term production as well as exploration and future development opportunities, as soon as possible.
Located in western Ethiopia, the Tulu Kapi gold project has been progressing towards development since the granting of a mining license in April 2015. No other mining project of this scale in Ethiopia has been brought to its stage of advancement in recent years, KEFI says. The project will be the first industrial scale mine development in more than 30 years.
"It has taken years of extensive technical re-design of the project, years of overhaul by the Ethiopian authorities of financial policies which previously hindered mining project finance and the patient and cautious traversing by the Company of recent well-publicised events within the country. The project has imposed many demands on a regulatory system which the Ethiopian Government continues to upgrade, determined to build a modern minerals sector. KEFI is honoured to play its part in this process and has assembled a first-tier syndicate of international industry expert management, contractors, banks and investors," the company stated, adding that it has now refined contractual terms for construction and operation of the open pit mine.
Management has also developed preliminary plans to develop the underground mine once open-pit production has started to produce.
"KEFI remains keen to re-commence its exploration of the additional prospects it has successfully identified within the Tulu Kapi district exploration area from within which the mining licence was duly excised as a result of the successful discovery of the Tulu Kapi deposit. Whilst most historical drilling was naturally of the Tulu Kapi deposit, there was significant work done on many further prospects which await follow-up," it added.
In Saudi Arabia, the company's 30% owned local presence, G&M has had ten new licenses issued over the past 12 months, which is more license grants than in the previous 14 years it has been in operation. All of the licenses are highly prospective and strategically important. These exploration licenses are renewable for up to five years and bestow exclusive right to explore and to obtain a 30-year exploitation (mining) license within the area.
"In addition, G&M has a Mining Licence Application over the Jibal Qutman Gold Project which recent informal indications by the authorities provide some confidence that the licence will be granted shortly," the company concluded.