Supply Chain & Operations
Lindian reports rare earths scale-up at Kangankunde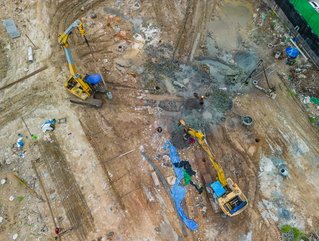 Credit | Getty
Lindian Resources reports encouraging results from a new deep drill at its globally significant Kangankunde rare earths project in Malawi
A second deep drill hole at what Lindian calls its 'Rare Earths King' – Kangankunde located 90 kilometres south of Malawi's capital Blantyre, has intercepted 1,000 metres of mineralisation grading 2.6% total rare earth oxides (TREO). The two deep holes drilled thus far demonstrate the massive potential of the Kangankunde mineralised carbonatite system that remains open in all directions including depth.
Malawi's stable REO environment
Kangankunde is a fully permitted mining project. The Malawi Government has placed mining as the primary growth sector to diversify the country's economy and improve living conditions for its people. A growing mining industry is the central plank of the current President's plans for nation building. And with miners and investors keen to develop resources that will reduce the world's dependence on China for these minerals, which are key to the low-carbon economy, EV developments and green energy, stable jurisdictions like Malawi's are especially attractive.
The country lies alongside Lake Malawi, the fifth largest freshwater lake in the world, in the rift valley of the Africa continent. It is a peaceful country known widely as 'the warm heart of Africa', with a government and legal system derived from the British parliamentary system. Lindian's Kangankundeproject is a globally significant rare earth resource in its potential for size, grade and quality – hosting a carbonite intrusive with outstanding grades of up to 23.7% TREO that importantly contains very low thorium. Kangankunde is situated within easy reach of the city of Blantyre, the main economic and commercial centre in Malawi. The town of Balaka, 15 kilometres to the north of Kangankunde and a regional trade centre, has a population of about 36,000 people. The project is located close to the main M1 highway, rail lines to ports and high voltage transmission lines.
High grade mineralisation at depth
Thelatest deep-drill hole KGKDD009 is a core hole drilled from the surface on the northern end of the Kangankunde rare earth deposit central carbonatite. The hole was drilled on an azimuth of 182 at a dip of -65 degrees and designed to test the northern mineralisation of the deposit to a vertical depth of over 1,000 metres below the hilltop surface and 700 metres below the current mineral resource estimate depth limit.
When announcing the preliminary results from this endeavour, Lindian's Executive Chairman, Asimwe Kabunga observed: "Kangankunde's scale continues to grow and this is attracting the interest of a number of parties seeking to secure offtake from our planned Stage 1 operation, While we continue to advance discussions with a number of parties our efforts are now firmly on mine development works with an update on progress due in the near future. Though some follow up exploration is warranted at Kangankunde, which we will do in parallel with mine development works, our immediate focus is infill drilling to support the first stage of mine development. We are well into this workstream and will report on results as we update shareholders on mine development."
Lindian's Chief Executive Officer, Alistair Stephens added the detail to the Chairman's remarks, saying: "These assays from the second deep drill hole reinforce all of Kangankunde's key characteristics – high grade mineralisation consistent across very thick intercepts, a favourable NdPr ratio and a non-radioactive concentrate for transportation. A standout from this hole is the very high grade mineralisation at depth, and the fact that the hole ended at 1,000 metres in mineralisation exceeding 3.2% TREO; This adds to Kangankunde's potential scale and the quality of its mineralisation. We will incorporate these results into our planned Exploration Target for Kangankunde."