Supply Chain & Operations
Lithium Africa and Ganfeng Lithium join hands in Africa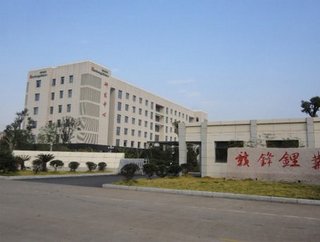 Ganfeng's R&D Headquarters,Jiangxi Province, China
Lithium Africa Resources Corp. and China's Ganfeng Lithium Group Ltd. have created a 50/50 joint venture to accelerate lithium exploration and development
The partnership not only consolidates a sprawling 2,500 km2 of exploration tenements but also brings two leaders in lithium exploration and sustainability practices. Ganfeng Lithium, already a key player in the global lithium market, has acquired a 19.9% stake in Lithium Africa. Their joint venture, informally called the "Exploration Partnership," will span across underexplored yet highly promising regions in Ivory Coast, Guinea, Mali, and Zimbabwe. This venture aims to fill a critical gap in the burgeoning lithium supply chain, vital for electric vehicles and renewable energy storage.
Wang Xiaoshen, Vice Chairman and President of Ganfeng Lithium, said that the strategic alliance would speed up the discovery and development of new lithium resources to meet customer demand. "Ganfeng Lithium's strategic partnership with and investment in Lithium Africa is designed to accelerate the discovery and development of new lithium resources to meet the demand and scale needed by our customers," he said. "Exploration in Africa provides a critical opportunity to build a diversified global lithium supply chain in a responsible and cost-effective manner. Our partnership with Lithium Africa supports further investment in a historically underexplored and highly prospective region."
Ambitious Agenda
To back this ambitious agenda, Ganfeng Lithium has already invested approximately $20 million into Lithium Africa's portfolio. Additional financial commitments have also been pledged by both companies, laying a strong foundation for speeded-up exploration and sustainable development.
The teams combine an array of experienced geologists and lithium industry professionals, with a portfolio of over 30 exploration experts with hands-on experience in African resource development. Lithium Africa's Founder and CEO, Carl Esprey, believes that Ganfeng's investment and partnership indicate a unified vision and commitment. "Through our work with Ganfeng Lithium to date, we are confident in our partnership's strategy in establishing the leading lithium exploration company in Africa," he commented. "Ganfeng Lithium's investment and partnership demonstrates their commitment and aligned exploration vision with Lithium Africa. By continuing to advance our exploration portfolio, we hope to ensure all stakeholders can participate in the broad, sustainable benefits in responsibly developing Africa's lithium resources."
ESG commitment
A significant aspect of this partnership is its commitment to environmental, social, and governance (ESG) standards. Both Lithium Africa and Ganfeng Lithium have promised to operate under the highest ESG benchmarks, ensuring not only long-term operational success but also the well-being of local communities and stakeholders. The move underscores the mining industry's growing commitment to marry profit motives with social responsibility.
The companies also have their eyes set on the capital markets. Lithium Africa is considering going public in the next 18 months to support their ambitious exploration and growth strategy.
This alliance may well be a watershed moment in the mining industry, serving not just the demand for lithium but setting a benchmark for how mining can be sustainable, profitable, and socially responsible. As electric vehicles and renewable energy solutions continue to gain momentum, the Lithium Africa-Ganfeng partnership aspires to be a cornerstone of a new era in resource exploration.