Lithium Ionic completes acquisition of Brazilian licences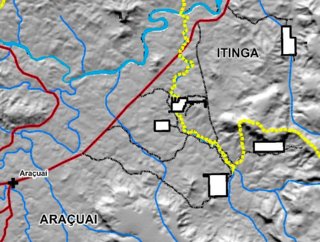 Lithium Ionic has secured two strategic lithium mining licences in Brazil, from Galvani Nordeste Mineracao, for US$3.31m
Lithium Ionic Corp has announced that it has completed the acquisition of two strategic lithium mining licences in Minas Gerais, Brazil.


The Toronto, Canada-based company said in a statement that the two large licences are located approximately two kilometres to the west of the large Xuxa lithium deposit of Sigma Lithium and approximately three kilometres to the northwest of the CBL lithium mining operation.


The statement added that MGLIT Empreendimentos, the company's wholly owned subsidiary, paid an aggregate cash amount of USD$3,310,000 to Galvani Nordeste Mineracao to close the transaction.


Previously released highlights from Lithium Ionic drilling at Galvani Licences included results such as:
Drill intercept of 1.94% Li2O over 19.78m, incl. 2.33% Li2O over 7.35m
Drill intercept of 1.27% Li2O over 10.77m, incl. 1.72% Li2O over 2m and 1.70% Li2O over 3.53m
Drill intercept of 1.57% Li2O over 24.93m, incl. 2.10% Li2O over 7.45m
Drill intercept of 1.17% Li2O over 42.05m, incl. 1.95% Li2O over 11.72m
'A significant resource' of lithium secured in Brazil deal
Blake Hylands, Chief Executive Officer of Lithium Ionic, commented: "The Galvani Property, specifically the Outro Lado showing, have shown the kinds of grades and widths we feel could potentially lead Lithium Ionic to a significant resource. The Galvani Property is an excellent addition to our land holdings in this prolific lithium belt."


However, the company added that if during the 18 months following the close of the transaction, it defines – through an independent qualified person – an inferred mineral resource estimate of a minimum of 5Mt, with a Li20content above 1.3%, the company shall, at Galvani's discretion, " issue such number of Lithium Ionic shares equal to USD$2 million calculated using the 7 day VWAP of the Lithium Ionic shares on the TSX Venture Exchange ending on the effective date of the technical report evidencing such mineral resource estimate, subject to a minimum price per Lithium Ionic share of $0.904 and a maximum total issuance of 2,844,912 Lithium Ionic shares, or (ii) pay USD$2 million in cash to Galvani on the effective date of the technical report evidencing such mineral resource estimate".


The Itinga Project is located in Minas Gerais State, Brazil. The project comprises of five mineral licences covering more than 1,300 hectares in the prolific Aracuai lithium province. A portion of the Project occurs immediately south of the CBL lithium mine and plant, Brazil's only lithium producer, and immediately north of the large Barreiro and Xuxa lithium deposits of Sigma Lithium Corp.

The project area has excellent infrastructure, including access to hydroelectrical grid power, water, a commercial port, highways and communities, the statement concluded.