Supply Chain & Operations
Loke acquires deep-sea mineral licenses in the Pacific Ocean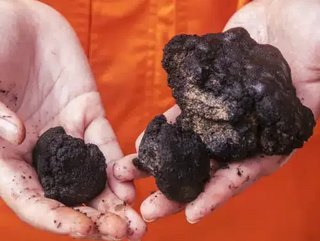 Loke aims to start mining by 2030 and plans to invest around $100 million in surveys, environmental mapping, and technology development
Prior to this transaction, USKR has been a wholly owned subsidiary of Lockheed Martin UK.
Loke Marine Minerals (Loke) has announced its acquisition of UK Seabed Resources (UKSR), a deep-sea mineral business. UKSR holds full ownership of two deep-sea mineral licenses situated in the Pacific Ocean's Clarion-Clipperton Zone ("CCZ"), sponsored by the United Kingdom ("UK"). The International Seabed Authority ("ISA") issued these licenses.
Furthermore, UKSR has a 19.9% stake in the Ocean Mineral Singapore ISA license in the CCZ. The CCZ licenses comprise polymetallic nodules that are unattached to the seafloor and typically found at depths of 3,500-5,000 meters. These nodules contain high concentrations of four metals crucial for various energy transition technologies: cobalt, nickel, copper, and manganese. The CCZ holds the world's largest undeveloped resource potential for nickel and cobalt, securing critical minerals sourcing in the new geopolitical context.
Previously, UKSR was a wholly-owned subsidiary of Lockheed Martin UK. Following this transformative acquisition, Loke will become one of the largest license holders in the CCZ. Loke is currently developing various innovative technologies that aim to reduce environmental impact and improve industrial efficiency through safe and responsible operations.
Loke CEO, Walter Sognnes, comments, "This acquisition accelerates Loke's exploration plans, and ambition to deliver the safe production of nodules with as minimal an environmental impact as possible. Loke aims to make a Field Investment Decision in 2027 and start production in 2030. We are excited to have the UK as the sponsor state and see this as a natural continuation of the strong existing UK-Norway strategic cooperation in the offshore oil and gas industry."