Supply Chain & Operations
Mining investments on the rise in Peru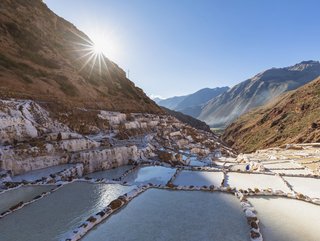 Investments into the Peruvian mining sector have grown exponentially when compared to 2022
The Peruvian Ministry of Energy and Mines (Minem) issued its latest Mining Statistical Bulletin which shows that accumulated mining investments rose by 3.2% through November 2022 to $4.6 billion compared to the $4.4 billion accrued the year before.
November came out as the highest-performing month last year, with a total of $467 million - a 7.8% increase from the previous month.
The bulletin shows that Anglo American was the top investor in 2022, with a total of $964 million invested by the London-based company. Anglo American's share in all mining investments was 20.9%.
Next was Minera Antamina, investing $394 million last year and was followed by Newmont's Minera Yanacocha, with investments at $332 million, who, finally, was followed by Southern Peru, who invested $238 million.
Altogether, the four companies were responsible for 42.7% of the mining investments in Peru in 2022.
Increased investments
The report highlights exploration activities and the increased investment into this sector, which received a total of $383 million between January and November 2022 - this is a 33.9% increase compared to 2022.
Peru is the world's second-largest copper producer after Chile.