Supply Chain & Operations
Mining news roundup: investments, restarts and vehicle tests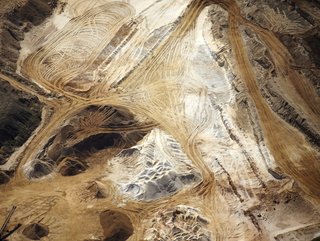 This week at Mining Digital, we saw GM's latest investment, Vale's sustainable vehicle tests, and GSilver resume its Mexican mining operations
General Motors Company (GM) secures a new source of cost-competitive nickel and cobalt for its Ultium battery cells
Earlier this week, GM announced that it has made a strategic investment in Queensland Pacific Metals of Australia, in order to help secure a long-term supply of nickel and cobalt.
The $69mn investment will drive the development of the proposed TECH project in Northern Australia
"The collaboration with Queensland Pacific Metals will provide GM with a secure, cost-competitive and long-term supply of nickel and cobalt from a free-trade agreement partner to help support our fast-growing EV production needs," said Jeff Morrison, GM Vice President, Global Purchasing and Supply Chain.
GSilver recommences mining at its Valenciana Mines Complex (VMC) in Mexico
Canada's Guanajuato Silver Company has announced that mining has recommenced at its 100% owned Valenciana Mines Complex (VMC) in Guanajuato, Mexico.
The company has also confirmed that the planned restart of milling operations at the Cata processing facility is ahead of schedule, and that these operations are expected to begin before the end of the year, with the timeline for the restart of the mill moved forward from early 2023 to Q4 2022.
The company said that it anticipates ending the year at a production run rate of approximately 3.4 million AgEq per annum.
Vale tests battery powered trucks in Brazil and Indonesia
Vale has announced that it has received two battery-powered 72-tonne off-highway trucks, and that they will undergo testing in mines in Brazil and Indonesia.
In a statement, the mining giant said that it was the first global mining company to test the trucks, which do not emit CO2 as they have replaced diesel with electricity from renewable sources. The vehicles also reduce noise and minimise the impact on communities that live around the mining operations.
The move represents another significant step towards the electrification of Vale's assets.
In 2019, the company announced its goal of zeroing its direct and indirect net emissions (Scopes 1 and 2) by 2050. In order to achieve this, it is estimated that the company will need to invest between US$4bn to US$6bn.