Mitsubishi invests C$20M in Marimaca Copper for a 5% stake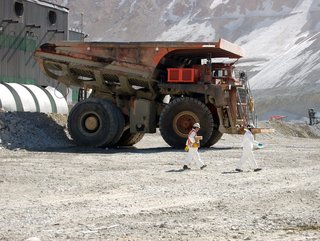 Marimaca Oxide Deposit has been explored since 2016, and as a result, its resources have steadily increased
Mitsubishi invests US$20m in Marimaca's copper project in Chile to boost development and share value and reduce carbon emissions
In a new investment, Mitsubishi Corp. has invested C$20 million in Marimaca (TSX: MARI), a public company developing the Marimaca Copper Project in Chile. With the investment, the mining company will accelerate the development of its flagship copper project in Chile's Antofagasta region.
Within hours of learning about the news, the company, with a market capitalisation of $361 million, saw its shares rise 2.2%. In a press release, Hayden Locke, CEO of Marimaca, said, "We are pleased that Mitsubishi shares our view that the Marimaca copper project is a unique, very high-quality, development-stage project."
Adding that the investment will help the company accelerate progress towards a feasibility study and permitting, he said, "Its location affords it several advantages, including an expectation that it will be among the lowest carbon intensity copper producers in the industry."
Marimaca Oxide Deposit has been explored since 2016, and as a result, its resources have steadily increased. The company released an updated mineral resource estimate for this deposit on May 18, 2023. As part of the feasibility study, the company may produce 50 kt of copper cathodes per year over a mine life of at least 15 years.
How strategic is this investment?
According to the release, there are multiple reasons for this strategic investment, including its location at a lower altitude of approximately 1,000m above sea level and its proximity to infrastructure such as ports, roads, water, and electricity. Considering that the copper reserves in the project are relatively shallow and that copper cathode can be produced at the mine site through a leaching process, the project's development costs are expected to be competitive. Thus, it would provide relatively low carbon emissions, particularly for mining and transportation.
The project will also use 100% renewable energy for its external power supply for a minimal environmental impact. Additionally, since Marimaca owns other exploration concessions around the mining area, future drilling programs may reveal additional resources.
The project's feasibility study will be completed using proceeds from the strategic investment, and the environmental permit process will be prepared for construction. In addition to its investment, Mitsubishi Corp will contribute to the project's development by bringing its extensive experience and knowledge in copper mining accumulated over the past few decades to the project, aiming to start production around 2030.
Taro Abe, general manager of Mitsubishi's base metals department, said in a statement by the Japanese firm, "We look forward to working together with the Marimaca team as it moves into the next phase of studies and permitting with the hope we can fully utilise our deep experience in the Chilean copper industry to further enhance this project,"