Supply Chain & Operations
Ontario building a stronger mining sector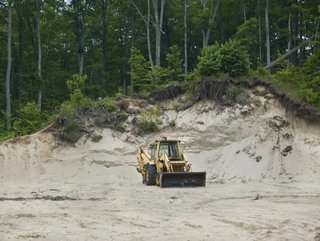 If passed, the Building More Mines Act, 2023 could advance critical minerals projects
If passed, the 'Build More Mines' Act could pave the way for the province to become a leading jurisdiction for mineral investment and development
The Ontario government has proposed a bill to amend the Mining Act. If approved, the changes would encourage additional investment in the province's mining industry while fortifying Ontario's self-sufficient critical minerals supply chains for advanced manufacturing technologies, including batteries, electric vehicles, telecommunications, and pharmaceuticals.
Last year, Ontario generated mineral production valued at over C$11.1 billion ($8.1bn), representing 20% of Canada's overall mineral production. The province also produced critical minerals worth approximately C$3.1 billion ($2.2bn).
"It shouldn't take 15 years to open a mine. This process is too time-consuming and costly, leading to project delays and lost opportunities for Ontario's mineral exploration and mining sector," said George Pirie, Minister of Mines. "We need to get building. That's why our government is introducing changes to the Mining Act to help attract more investment and secure the critical minerals that support the made-in-Ontario supply chain for new technologies like batteries and electric vehicles."
Looking to the future of Ontario's mining sector
Ontario's Ring of Fire region is an abundant source of critical minerals essential for producing clean steel and electric vehicles, including chromite, nickel, copper, and platinum. By amending the Mining Act, the government aims to enhance business planning certainty, attract investment, and stimulate significant economic growth in northern and Indigenous communities.
Despite the proposed amendments, environmental protection standards will remain in place, and Indigenous communities will continue to be consulted as required by law. The suggested legislative changes are accessible on the Environmental Registry of Ontario for public comment until April 16.