Supply Chain & Operations
Piedmont Lithium agrees Ghana Government Backing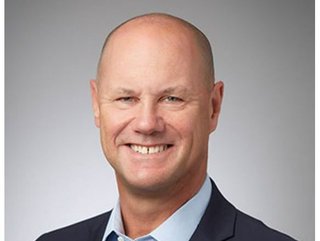 Keith Phillips, CEO and President of Piedmont Lithium
Piedmont Lithium Inc announces that the Ghanaian government's Minerals Income Investment Fund agreed to invest $27.9m for a 6% stake in the Ewoyaa Lithium
Atlantic Lithium's flagship Ewoyaa Lithium Project is located in the Cape Coast region of the country. Atlantic, in partnership with Piedmont, is working toward a goal of starting production of spodumene (a pyroxene mineral containing lithium) concentrate by the end of 2024. As part of this agreement MIIF also agrees to invest $5m in Atlantic. MIIF's project-level funding is expected to go directly toward project development costs, with MIIF also contributing 6% of exploration and development costs within Atlantic's Ghanaian portfolio on an ongoing basis.
A core project for Piedmont
Piedmont owns a 9% equity interest in Atlantic. In August, the company announced that it will acquire a 22.5% interest in Ewoyaa, subject to government approvals, as part of its agreement to earn a 50% equity interest in Atlantic's Ghanaian portfolio. To earn an additional 27.5% interest in Ewoyaa, Piedmont has committed to fund the first $70 million of project capex and share additional capital costs with Atlantic on an equal basis.
MIIF's $27.9 million investment and ongoing contribution of 6% of development costs will reduce Piedmont and Atlantic's capital contributions equally for the construction of Ewoyaa. The MIIF investment also will reduce Piedmont and Atlantic's effective project interests to 47% each before the Ghanaian government's free carried interest in the project. Piedmont expects to fund its share of Ewoyaa capex through cash flow from its North American Lithium joint venture in Quebec, Canada.
Importantly, Piedmont will maintain its offtake agreement to purchase 50% of lithium concentrate production at Ewoyaa on a life-of-mine basis using a market-based pricing mechanism. This offtake is being planned as feedstock for Piedmont's proposed 30,000 metric ton per year lithium hydroxide conversion facility in Tennessee.
Piedmont Lithium Chief Operating Officer and Atlantic Lithium Board Member Patrick Brindle said the investment agreement is a strong signal of the Ghanaian government's confidence in Ewoyaa. "The investment by MIIF and the significant endorsement this funding represents will further de-risk the Ewoyaa project. We believe MIIF's investment is a validation of both the work completed to date by our partners and the commitment of the Ghanaian government to support diversified mining development as the project advances toward mining lease approval expected later in 2023 and targeted first production in the second half of 2025," he said. "Ewoyaa is a core project for Piedmont Lithium, and we welcome MIIF's support as an equity partner in this important development."
Lithium demand is positively electric
Piedmont wants to develop a world-class, multi-asset, integrated lithium business focused on enabling the transition to a net zero world and the creation of a clean energy economy in North America. Its goal is to become one of the largest lithium hydroxide producers in North America by processing spodumene concentrate from its assets. Piedmont's projects include its Carolina Lithium and Tennessee Lithium projects in the United States, partnerships in Quebec with Sayona Mining and in Ghana with Atlantic .
These geographically diversified operations enable it to play a pivotal role in supporting America's move toward energy independence and the electrification of transportation and energy storage. As the world searches for cleaner sources of energy to help reduce carbon emissions, an opportunity is being created for countries and companies that can answer the call, especially as it relates to transportation. As car companies like GM, Ford, Tesla and others are proving, the demand for electric vehicles of all kinds is growing rapidly in the U.S. and around the globe.
"The U.S. transportation industry is at an important crossroads," says Keith Philips, Piedmont's President and CEO "The convergence of three megatrends – decarbonisation, electrification, and onshoring – is creating an important opportunity that will dictate the path ahead for the automotive sector. At Piedmont Lithium, we are driving forward to support the transportation revolution as we lead our way to sustainable American lithium production and a more liveable planet."