Barrick and Newmont agree Nevada JV, ending merger speculation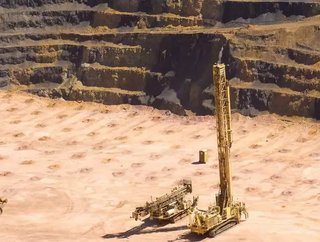 Barrick Gold and Newmont Mining have announced an implementation agreement to create a joint venture combining their respective mining operations, asset...
Barrick Gold and Newmont Mining have announced an implementation agreement to create a joint venture combining their respective mining operations, assets, reserves, and talent in Nevada.
The joint venture is an historic accord between the two gold mining companies, which have operated independently in Nevada for decades, but have previously been unable to agree terms for cooperation.  
The joint venture will allow them to capture an estimated $500m in average annual pre-tax synergies in the first five full years of the combination, which is projected to total $5bn pre-tax net present valueover a 20-year period.
Barrick President and CEO Mark Bristow said the agreement marked the successful culmination of a deal that had been more than 20 years in the making: "We listened to our shareholders and agreed with them that this was the best way to realize the enormous potential of the Nevada goldfields' unequalled mineral endowment, and to maximize the returns from our operations there.
"We are finally taking down the fences to operate Nevada as a single entity in order to deliver full value to both sets of shareholders, as well as to all our stakeholders in the state, by securing the long-term future of gold mining in Nevada."
Newmont CEO Gary Goldberg said the logic of combining the two companies operations was compelling: "This agreement represents an innovative and effective way to generate long-term value from our joint assets in Nevada, and represents an important step forward in expanding value creation for our shareholders. 
"Through the joint venture, we will also continue to pursue the highest standards in safety, along with responsible and meaningful engagement with our employees, communities, and other stakeholders."
Related stories:
Read the latest issue of Mining Global here
Following the completion of the joint venture, the Nevada complex will be the world's single-largest gold producer, with a pro forma output of more than four million ounces in 2018, three Tier One assets, potentially another one in the making, and 48 million ounces of reserves.
The establishment of the joint venture is subject to the usual conditions, including regulatory approvals, and is expected to be completed in the coming months. The joint venture will exclude Barrick's Fourmile project and Newmont's Fiberline and Mike deposits, pending the determination of their commercial feasibility.
As a result of this agreement, Barrick has withdrawn its Newmont acquisition proposal announced on February 25, and its proposals for the Newmont annual general meeting submitted on February 22.
Newmont's fears of a hostile takeover bid from Barrick have been put to bed, for now. Bloomberg reported today that Barrick's pledge to withdraw has a time limit: "We won't be going to buy each other's shares and enter into any hostilities for the next two years," said Mark Bristow. The only way a full merger could occur within that period would be if it were "friendly".