Freeport McMoRan and Rio Tinto to sell majority stake in Grasberg mine to Indonesian Inalum?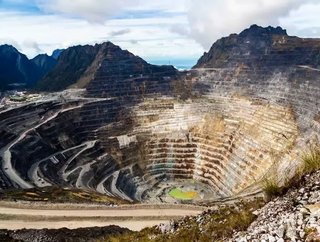 Two of the worlds biggest mining companies have reportedly signedan agreement that will see a majority stake in the largest gold mine and second largest...
Two of the worlds biggest mining companies have reportedly signed an agreement that will see a majority stake in the largest gold mine and second largest copper mine change hands.
Speaking at a conference this week, Freeport McMoRan Inc and Rio Tinto announced that the two companies had signed a definitive sales purchase agreement for a majority stake in the Grasberg copper mine to be transferred to Inalum, according to Reuters.
Located in the province of Papua in Indonesia, Grasberg is one of the world's largest copper and gold mines in terms of ore reserves and production.
It is owned and operated by Freeport Indonesia (PTFI), a subsidiary of US-based Freeport-McMoRan Copper & Gold Inc. (FCX). Rio Tinto has a joint venture with FCX for a 40 per cent share of production above specific levels until 2021, and 40 per cent of all production after 2021.
Inalum will acquire for cash consideration of $3.85 billion all of Rio Tinto's interests associated with its Joint Venture with PT-FI (Joint Venture), and 100 percent of FCX's interests in PT Indocopper Investama (PT-II), which owns 9.36 percent of PT-FI.
Richard C. Adkerson, Vice Chairman of the Board, President and Chief Executive Officer, said, "We are pleased to announce definitive agreements for Inalum's acquisition of shares in PT Freeport Indonesia. This step marks another significant milestone toward establishing a new long-term partnership with the Republic of Indonesia to provide long-term stability for PT Freeport Indonesia's operations. We look forward to a mutually positive and beneficial partnership with Inalum that will continue to provide substantial benefits to the people of Papua; the Republic of Indonesia; and to local employees, suppliers and contractors while generating attractive returns for our shareholders."
At closing, Rio Tinto will receive $3.5 billion, and FCX will receive $350 million, in cash proceeds.
Related stories:
Mbeya Coal to Power Project recommended for Special Mining Licence in Tanzania
Barrick Gold enters into mutual $300 million investment agreement with Shandong Gold
Ten tech startups to disrupt the mining industry through the Unearthed Accelerator
The mine is expected to ramp up to full capacity by 2022, reaching 160,000 tonnes per day of ore. There is also a construction project on the Deep Mill Level Zone block cave mine, which will produce an additional 80,000 tonnes of ore per day at full capacity, expected in 2021. Together, these two projects will supply ore to the mill at 240,000 tonnes per day by 2022.
Inalum, a state-owned Indonesian aluminium company, has a 2025 vision to become a leading mining operator renown for its environmentally friendly aluminium operations.