Sandvik eyes 2030 deadline for all-electric mining equipment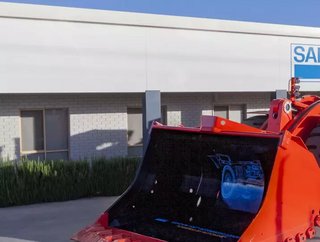 Global mining solutions provider Sandvik is optimistic that almost all of its underground mining equipment could be electric by the end of the decade
With the mining industry's focus fixed firmly on tackling operational emissions and sustainability concerns, global mining solutions provider Sandvik is full of optimism regarding its ability to deliver electric-powered equipment by 2030. The Swedish mining company's ambitious target of the majority of its underground mining equipment being run on electricity signals a shift in the technological outlook for the sector, and the welcoming of a new, sustainable, mining age. 
Sandvik predicts an opportunistic increase in demand for electric equipment within the mining industry as more and more businesses adopt healthier environmental strategies and new technology to streamline and decarbonise their operational processes. So it's readying its solutions to target a sector with sustainability at the forefront of its agenda. 
Sandvik stirs up technological revamp for the mining industry
"I think electrification is going to be one of the biggest technology shifts that we have seen in the mining industry in a very long time," says President of Business Area Sandvik Mining and Rock Solutions, Henrik Ager. "We are the leaders in electric equipment for underground mining, with the widest and most advanced product offering in the market, and over the coming years I see the electrification in mining picking up pace significantly."
Electric-powered equipment seems superior to its diesel-powered, outdated, high-polluting alternatives. The new equipment enables increased productivity and better efficiency, appealing to large mining corporations being emissions-free and costing less to operate. And Sandvik Mining, anticipating the boom demand in electric equipment, is aiming to have an electric offering for all underground operations available by 2022. 
Targeting a sustainable future through electric-powered equipment
The company showcased their sustainable and technological expertise at MINExpo 2021 alongside an abundance of other environmentally friendly operational alternatives to some of the biggest industry names. Sandvik's headline piece of innovation - a battery-electric truck referred to as TH550B - exhibits a powerful 50-tonne payload capacity and includes Sandvik's best and brightest design and manufacturing capabilities. 
Aligned with its sustainable endeavours, the company is keen to release a number of films that highlight the importance of electrification in underground mining and the benefits that can come of adopting a more electric-powered future. 
Evidently, Sandvik has sustainability at the heart of its future projects and, looking forward, is eager to share its innovation and technological advancements with the mining sector to stir the acceleration of environmental progress.