Digital communications power sustainable mining practices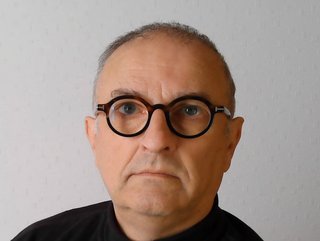 Marc Jadoul, Marketing Director for Mining, Oil & Gas at Nokia, highlights the integral role of digital communications in sustainable mining
The speed at which we transition away from fossil fuels and adopt renewable energy sources is constrained by how fast we can mine all the minerals needed to build the solar panels, windmills, electric vehicles (EVs) and battery cells we need.

This issue has shone a spotlight on the sustainability of mining practices and the end-to-end environmental impacts of these green technologies. At the same time, environmental, social and governance issues (ESG) are becoming the priorities of many stakeholders, including investment funds - and mining boardrooms are paying attention. Last year, an IDC report identified sustainability as the mining industry's number-one strategic objective.
Measuring impacts to improve sustainable mining
There are many factors leading to more sustainable mining operations, but one of the primary considerations is our ability to monitor, measure and manage the effects. Mines may create many kinds of impacts on the environment from emissions of CO2, methane and other gases to waste and ground water contamination. These externalities of mining operations have long gone uncounted, but ESG KPIs are now making their reduction a matter for compliance.
To monitor, manage and comply with these new objectives will require the use of thousands of IoT sensors. Data analytics and AI will play a key role in making sense of all the data generated and alerting mine operations when issues are identified. Low-power sensors can monitor everything from the stability of tailing pond dikes to air quality in underground corridors. They can also assess the performance and condition of equipment and help to reduce the risk of failure using conditions-based maintenance software. And they can even improve fuel consumption by managing the tire pressure of mining vehicles.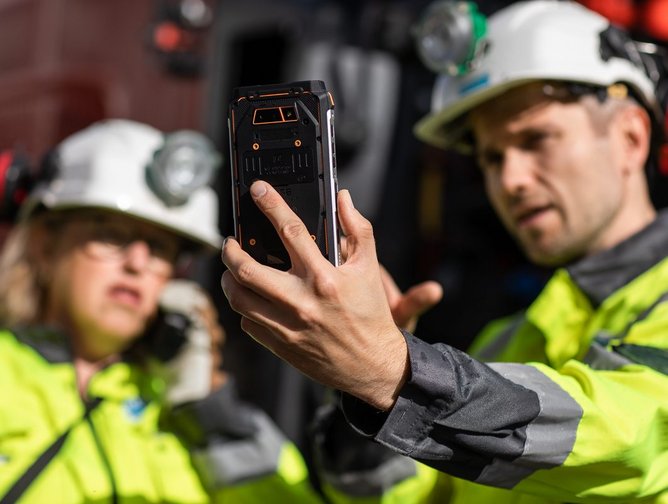 No green mining without digital communications
Private 4.9G/LTE and 5G wireless communications is a key technology for connecting sensors, as well as equipment and personnel at the mine. It not only can provide mines with an industrial-strength, reliable communication medium for sensor data, but can also provide that for many other things contributing to the mine's efficiency.
For instance, autonomous hauling trucks today rely on private LTE and 5G to operate at many mines worldwide. Remotely operating drilling machinery and underground LHD vehicles also requires high-definition wireless video feeds. Smart personal protective equipment (PPE) can also monitor worker health and environmental hazards, while continuously uploading this data to central software systems that ensure the safety of miners.
In this way, wireless communications is a foundational platform technology needed to minimize environmental impacts, improve worker health and safety, and ensure that mines can objectively measure their sustainability progress. It is no surprise, then, that in the same IDC survey where mining companies identified sustainability as a strategic priority, 86% also said they plan to invest in wireless infrastructure in the next 18 months.
Private wireless communications will be a key enabler of the data revolution powering the green shift in mining.
Marc Jadoul, Marketing Director for Mining, Oil & Gas at Nokia, is leading the technology company's marketing efforts for the mining and oil and gas industries. He's working with key stakeholders across the business to evangelise digital technologies for making operations safer, more efficient, and productive.