Global smart mining to grow 16% CAGR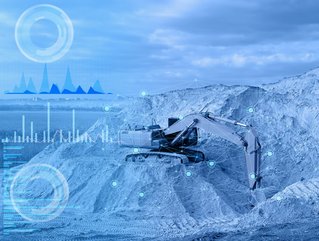 Coherent Market Insights forecasts growth in IoT and health and safety to fuel smart mining's growth
The global smart mining market is expected to grow by 16.3% CAGR and be worth US$43,511.2mn by 2028, according to a Coherent Market Insights report.
Growing adoption of Internet of Things (IoT) solutions, combined with more emphasis on worker health and safety, are expected to drive smart mining's growth.
IoT solutions allow mining companies to achieve cost and productivity optimisation, safety measures, and improved decision-making – all important elements given the rise in regulations and need to reduce accidents and emergencies.
Different sensors are installed in the working enjoinment, in order to prevent collisions or potential hazards, and real-time monitoring of equipment is possible, enhancing workers' safety.
Technological advancements and convergence of different digital transformation practices present prominent opportunities, the report adds
Last October, Rayven launched I4 Mining, a new suite of completely interoperable digital mining solutions to accelerate the mining sector's transition to a profitable, zero-waste, zero-harm, and zero-carbon future.
Strategic partnerships and collaborations among key companies can provide lucrative growth opportunities. In July 2020, German chemicals company BASF partnered with Intellisense.io to develop AI-powered smart mining for enhancing conventional mining practices with lower water and chemical usage. New AI-solution uses digital tools and services such as Big Data capabilities and smart centers to improve mining operations.
To request a sample copy, click here.
Companies need to engineer their big data to include knowledge of the operations and form cross-functional data-science teams that include employees who are capable of bridging the gap between machine-learning approaches and process knowledge, according to McKinsey (click here).
"Once these elements are combined with an agile way of working that advocates iterative improvement and a bias to implement findings, a true transformation can be achieved," it states.