Newmont Goldcorp opens Borden 'mine of the future in Ontario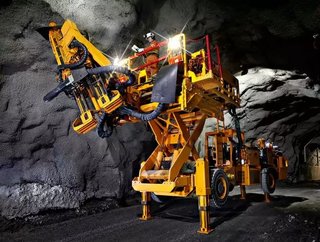 Newmont Goldcorp has inaugurated its Borden Gold Project, Ontario's mine of the future, featuring state-of-the-art health and safety controls, digital...
Newmont Goldcorp has inaugurated its Borden Gold Project, Ontario's mine of the future, featuring state-of-the-art health and safety controls, digital mining technologies and processes, and low-carbon energy vehicles.
Anchored in a mutually beneficial partnership with local communities, Borden is expected to achieve commercial production in the fourth quarter of this year.
"Borden opens a new gold mining district in Ontario and profitably extends operations at the Porcupine complex near Timmins," said Tom Palmer, Newmont Goldcorp's President. "In addition, Borden's electric underground fleet will eliminate diesel particulate matter from the underground environment and lower greenhouse gas emissions. This will help reduce energy costs, protect employee health and minimize impacts to the environment."
In recognition of Borden's contribution to the future of safe and sustainable mining, the Canadian and Ontario governments each granted CAD$5mn towards electrification of the mine.
SEE ALSO:
Newmont Goldcorp top gold miner on Dow Jones sustainability index
Incoming CEO Tom Palmer sets out vision for Newmont Goldcorp
Newmont Goldcorp announced as world's biggest gold miner
Read the latest issue of Mining Global here
Over the last six years, Newmont has successfully built 11 new mines, expansions and projects on four continents – on or ahead of schedule and at or below budget. These projects include Akyem and the Phoenix Copper Leach in 2013, the Turf Vent Shaft in 2015, Merian and Long Canyon in 2016, the Tanami Expansion in 2017, and Twin Underground, Northwest Exodus and Subika Underground in 2018, and the Tanami power project in 2019. The Company also completed a value-accretive acquisition of Cripple Creek and Victor in 2015 and delivered a profitable expansion at the mine in 2016.
Newmont Goldcorp has the strongest and most sustainable portfolio of operations, projects and exploration prospects in the gold sector. This includes the largest Reserves and Resources, with 90 percent of Reserves located in the Americas and Australia.i These assets allow the Company to sequence profitable projects in its unmatched pipeline to sustain six to seven million ounces of steady gold production over a decades-long time horizon.
Participating in Borden's inauguration were: The Hon. Greg Rickford, Ontario's Minister of Energy, Mines, Northern Development and Indigenous Affairs; Gilles Bisson, MPP for Timmins; Chief Keeter Corston, Chapleau Cree First Nation; Chief Anita Stephens, Chapleau Ojibwe First Nation; Chief Cheryl St. Denis, Brunswick House First Nation; Chief Pat Tangie, Michipicoten First Nation; Michael Levesque, Mayor of Chapleau; George Pirie, Mayor of Timmins; Todd White, Newmont Goldcorp's Regional Senior Vice President for North America; and Marc Lauzier, General Manager, Porcupine and Borden Mines.