Rio Tinto: the modern, safe, and sustainable Oyu Tolgoi mine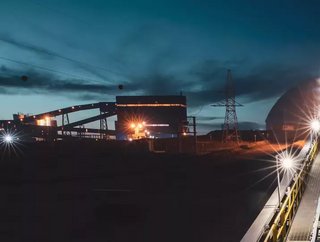 Rio Tinto is working with the stakeholders of the Oyu Tolgoi mine to develop a state-of-the-art copper mine that is safe, productive and sustainable
The Oyu Tolgoi mine, located in the South Gobi region of Mongolia, is one of the most modern, safe and sustainable mining projects in the world and Rio Tinto is one of its major stakeholders. The open-pit mine was established in 2011 and began processing copper two years later, with its current stakeholders being the government of Mongolia with 34% and Turquoise Hill Resources with 66%—which Rio Tinto owns 50.8%. 
Innovation in copper and gold mining
As the global demand for precious metals continues, Rio Tinto is driving industrialisation in underground mining and encouraging further use of renewable energy for mining operations. The company is highly involved in building a world-class underground ming at the site, which will be supported by a state-of-the-art control room capable of managing 200 kilometres of tunnels. 
The Oyu Tolgoi mine leverages new technologies to reduce the energy consumption of its operations by accessing ore deposits from below. The use of gravity in the process provides cost and efficiency benefits as it utilises natural forces. With the knowledge of COVID-19 setbacks, the company expects the project to run sustainably as of October 2022 with a US$6.75bn capital raised. 
Safe mining operations at Oyu Tolgoi 
In such a high-risk environment with limitations on connections, Rio is developing the site to meet the safety needs of its staff and technology plays an important role in this. The installation of a wireless network in the underground will provide safety benefits to the organisation, as well as the implementation of Personal Location Indicators to track employees during emergency situations. 
A similar solution is also used to locate site equipment with real-time monitoring of atmospheric conditions, which provides a better understanding of the operational requirements of its machines. The group also works with caving experts in the Brisbane Hub, Australia, to develop further safety and productivity solutions from previously aggregated data. 
The project is expected to reach its peak production capacity between the years 2028 and 2036, when the site is fully operational, producing around 480,000 tonnes of copper each year. 

For more mining insights, check out the latest issue of Mining Global Magazine.