Rio Tinto reveals solid fourth quarter results - iron ore production rises, copper output ramps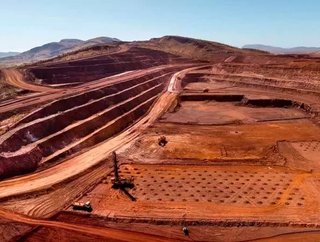 Rio Tinto has releasedimpressive fourth quarter results for 2018 which show a 2% increase in iron production and shipments; and a 33% rise in copper out...
Rio Tinto has released impressive fourth quarter results for 2018 which show a 2% increase in iron production and shipments; and a 33% rise in copper output.
The world's No. 2 miner has benefited from the expansion of its iron ore operation at Pilbara, Western Australia and fewer weather related disruptions. Allied to this success has been the deployment of its driverless train network AutoHaul, part of the company's push towards autonomous operations at Pilbara and beyond.
Rio Tinto has set a higher guidance for Pilbara shipments in 2019. These are expected to be between 338 and 350 million tonnes, compared to 338.2 million tonnes in 2018 and 330.1 million tonnes in 2017.
Mined copper production of 634 thousand tonnes was 33 per cent higher than 2017, and above the guidance range, primarily reflecting strong performance at Escondida and increased production from Rio Tinto Kennecott due largely to higher grades. 
Related stories:
Rio Tinto chief executive J-S Jacques commented: "We delivered a solid operational performance in the final quarter of 2018, in particular across our copper assets. During the year, we further strengthened our asset portfolio, continuing to invest in high quality growth. 2018 saw the early completion of Amrun, the deployment of AutoHaulTM, the Koodaideri and Robe River investments and the signing of the power agreement at Oyu Tolgoi. 
"Meanwhile, we completed disposals of $8.6bn, including the Grasberg mine in Indonesia and our remaining coal assets. With a firm 'value over volume' focus and disciplined allocation of capital, we will continue to progress our strategic objectives and to deliver superior returns to shareholders in the short, medium and long term." 
In Novemeber last year, Rio Tinto announced a $2.6bn investment in the Koodaideri iron ore replacement mine. Koodaideri will deliver a new production hub in the Pilbara, incorporating a processing plant and infrastructure including a 166-kilometre rail line connecting the mine to the existing network. Construction will start in 2019 with first production expected in late-2021. 
Once complete, the mine will have an annual capacity of 43 million tonnes, underpinning production of the Pilbara Blend. Construction of accommodation facilities has commenced at site. A $44m pre-feasibility study into Koodaideri Phase 2 was also approved in the fourth quarter.