Supply Chain & Operations
Adani rebrands to Bravus Mining and Resources in Australia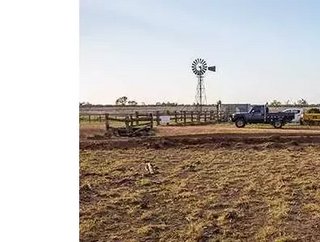 Chief executive says move reflects how the business has changed in the 10 years since it began operating in Australia...
Indian mining company Adani will change its name to Bravus Mining and Resources in Australia - insisting it celebrates its 10-year anniversary and is not a response to controversy surrounding its proposed Queensland mine.
A report by ABC News, quoting chief executive David Boshoff, said: "We are motivated by how we feel the organisation is transitioning and for what we represent and, as you know, the Adani mining brand has changed in the 10 years from when we started to where we are today," Boshoff explains.
He asserts that if the company name-change was motived by external factors, it would have changed 18 months or two years ago, adding that Bravus was chosen because it is the Latin word for 'Brave'.
"We believe it's taken a lot of courage and bravery for us to, I guess, stand up for what we believe in and stand up for our community," he says.
Adani Mining has been at the centre of controversy over its Carmichael Mine in central Queensland. Some contractors previously cut ties with the project amid increasing pressure from environmental groups, who claim that if the thermal coal mine goes ahead, it will destroy ancestral lands, waters and cultures of Indigenous people without their consent, while also increasing shipping traffic through the Great Barrier Reef heritage area. 
Furthermore, the mine is projected to add around 4.7 billion tonnes of carbon pollution over its 60-year lifespan.
The Indian-owned Adani Group is the overall holding company of a broad business that also includes infrastructure and renewable energy branches in Australia, Boshoff adds, pointing out that mining is just one part of the group's operations.
Bravus Mining and Resources will remain part of Adani Australia, which is itself part of the parent company in India.
Boshoff adds that the time is right to give Adani's mining business its own Australian brand.
"We've already delivered on the 1,500 jobs, and £828.5 million in contracts have been committed to Queensland, so we thought it was a good time to give the organisation its own, unique Australian identity," the ABC News report quotes him as saying.
The Carmichael mine project is a thermal coal mine in the Galilee Basin in Central Queensland, which has been approved by the Queensland and federal governments. 
The project was given the go-ahead in June 2019, with construction beginning later that year. Initially, the mine was envisioned as one of Australia's largest, but over years of planning and regulatory processes the mine has been scaled back. More than 400 workers will be on site and accommodation facilities are being built (click here to watch video).
Once operational, Adani estimates that the Carmichael mine will produce 10 million tonnes of thermal coal per year.