Supply Chain & Operations
AGL Energy drops demerger proposal prompting board changes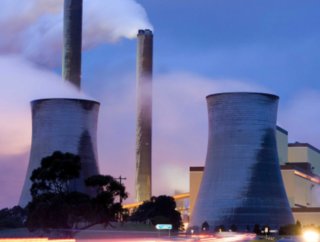 AGL drops demerger plans prompting Chairman Peter Botten to resign from the Board and Graeme Hunt will step down as CEO and Managing Director
AGL Energy has withdrawn the proposal to separate AGL Energy into AGL Australia and Accel Energy via a demerger, triggering major board and management changes.
While AGL Energy believed that the demerger proposal would have been supported by a majority of retail and institutional shareholders, "the Board believes this path is no longer available," according to a statement.
As a result, Chairman Peter Botten will resign from the Board upon appointment of a replacement independent Chairperson; Graeme Hunt will step down as CEO and Managing Director (continuing until a new CEO and Managing Director is appointed); Jacqueline Hey has resigned as a Non-Executive Director effective today; and Diane Smith-Gander will resign from the Board following the release of AGL's FY22 full-year results in August.
The AGL Energy Board will now review AGL Energy's strategic direction, in an environment where pressure on decarbonisation and energy affordability is accelerating. It intends to:
utilise the extensive analytical work conducted in preparation for the Demerger Proposal and a thorough assessment of the strategic plans that were developed for AGL Australia and Accel Energy, and their respective roles in the energy transition;
consider any new approaches from third parties regarding alternative transactions; and
undertake further consultation with a broad range of stakeholders including Grok Ventures and other shareholders, regulators, governments and communities.
The review of the company's strategic direction will be overseen by a Board sub-committee co-chaired by Vanessa Sullivan and Graham Cockroft using internal and external resources.
Australia at key juncture in energy transition
Australia is at a pivotal moment in the transition of its energy system.
Energy contributes over half of Australia's greenhouse gas emissions annually with electricity generation accounting for a third of emissions, and energy use from construction and other manufacturing industries make up another 20%, according to Infrastructure Partnerships Australia.
Transport contributes a further 18%, and even more emissions are generated through the construction and operation of community infrastructure like schools, hospitals, and waste facilities.
But Australia can "immediately accelerate deployment" of mature and demonstration zero-emissions solutions, like renewable energy and electric vehicles, in sectors such as electricity, transport and buildings, according to Climateworks research.
AGL said it is in ongoing discussions with key stakeholders in this regard and believes that the relevant dates for closure of coal fired power stations will continue to be accelerated.
As Australia's largest energy generator, owner of the largest portfolio of renewable generation and storage assets of any ASX listed company, and a leading retailer of energy solutions, AGL Energy and its people have a critical role to play in just transition.
The Board notes the role that the rapidly changing public policy settings for the energy market, the continuing uplift in wholesale energy prices and the growing expectations of stakeholders will all play in setting the future direction for AGL Energy.
AGL Energy will report back to shareholders and investors in September and provide an update on the progress of the review of AGL Energy's strategic direction at the time of its FY22 results announcement.
As previously disclosed, AGL's estimated expenditure to date is approximately $160mn of the total $260mn estimated cost of the Demerger Proposal.
Botten said the Board will now undertake a review of AGL's strategic direction, change the composition of the Board and management, and determine the best way to deliver long-term shareholder value creation in the context of Australia's energy transition.