Supply Chain & Operations
Anglo American first half earnings decline 28 percent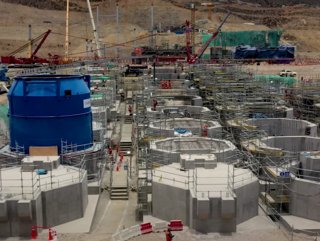 Anglo American cited Covid-19 related absenteeism, disrupted supply chains, weather extremes and geopolitical economic volatility for the drop in business
Anglo American reported an underlying EBITDA of $8.7bn in the six months to June 30, 28% down year-on-year, with group profit falling 29% to $3.6bn.
Revenues dipped 17% to $18,111mn and attributable free cash flow plummeted 72% to $1,564mn.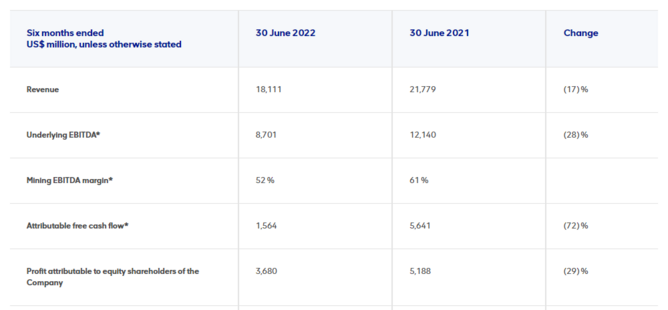 Chief Executive Duncan Wanblad cited challenges posed by Covid-19 related absenteeism, disrupted supply chains and logistics corridors, weather extremes and geopolitically-led economic volatility. In an industry which prioritises safety, the loss of a colleague in March, in an equipment lifting incident in Australia, was another major blow.
"Despite those headwinds and our operational challenges, in steelmaking coal and iron ore in particular, that reduced our planned production output, our return on capital employed of 36% stayed well above our targeted 15% through-the-cycle return and our mining EBITDA margin remained at a healthy 52%," he said.
He added that at the end of June, net debt of $4.9bn, or 0.3 x annualised underlying EBITDA, reflects the cash generation of the business, partially offset by investments in our existing assets and future growth. Its $1.5bn interim dividend of $1.24 per share is in line with the company's 40% payout policy.
Looking ahead, Wanblad said growing the value of its business by progressing asset development options is the foundation of our organic margin-enhancing volume growth potential of 30% over the next decade.
More than a third of this growth comes from its newly commissioned Quellaveco (pictured), its new copper operation which is expected to produce 300,000 copper equivalent tonnes per year on average in its first 10 years.
"With our customer proposition almost entirely oriented around future-enabling metals and minerals, we are well positioned to play a critical role in the decarbonisation of global energy and transport systems, alongside good progress in meeting our own ambitious emissions targets, thereby delivering enhanced value for our shareholders and stakeholders across society," he said.
Anglo American and Nippon Steel Corporation recently signed a memorandum of understanding to work together to accelerate the transition to lower carbon steelmaking (click here).
Peter Whitcutt, CEO of Anglo American's Marketing business, said the agreement is an important component of Anglo American's approach to collaborating with our customers and helping to shape a greener future for the backbone of global infrastructure – steel.
"By working together, we can drive towards system-level decarbonisation and pave the way for sustainable steelmaking, underpinning the steel industry's full potential as an enabler of society's wider economic prosperity and social development," he said.