Supply Chain & Operations
Anglo American restarts Grosvenor coal mine in Queensland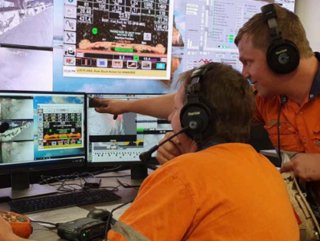 Australian regulator, Resources Safety and Health Queensland, allows Anglo American to restart Grosevnor coal mine following May 2020 incident
Anglo American has restarted its Grosvenor metallurgical coal mining operation in Queensland, Australia.
The mining giant received confirmation from the regulator, Resources Safety and Health Queensland, last week that longwall mining operations could now recommence following a gas incident in May 2020 in which five workers were seriously injured during a methane explosion at the underground mine.
Tyler Mitchelson, CEO of Anglo American's Metallurgical Coal business, said: "We have been working towards a safe restart at Grosvenor for several months and today we are up and running having received our regulator's approval last week. Over the past 18 months, we have worked with leading industry experts and invested significantly in automation technology, remote operations, gas management and data analytics, introducing a number of advancements in the way underground coal mines can operate.
"Nothing comes before safety and I thank our workforce, our local stakeholders and our customers for their patience and support as we bring Grosvenor back into production."
Following confirmation of the restart at Grosvenor, while export metallurgical coal production guidance for 2022 is unchanged at 20–22 Mt, due to the impact of Covid-19 in early 2022 and a later than expected restart of operations at Grosvenor, production is expected to be towards the lower end of the guidance range.
As a result, unit cost guidance for 2022 is revised to c.$85/tonne (previously c.$80/tonne and compared to 2021 unit costs of c.$105/tonne). These figures are subject to the extent of any further Covid-19 related disruptions.
This month Anglo American said its new Aquila mine has achieved its first longwall shear of steelmaking metallurgical coal on schedule and on budget, at $226mn, marking the project's final stages of construction and commissioning.
The mine, located near Middlemount in Central Queensland in Australia, extends the life of Anglo American's existing Capcoal underground operations by seven years, after the company's nearby Grasstree mine reached its end of life in recent weeks.
Themba Mkhwanazi, CEO of Bulk Commodities, said the new mine will have a total average annual saleable production of around 5mn tonnes of premium quality hard coking coal and benefits from low capital intensity as we are using the existing infrastructure and systems from our adjacent operations. "Aquila offers us highly attractive returns and margins at conservative long term consensus prices," he said.
Grosvenor and the new Aquila Mine are leveraging advancements pioneered at Moranbah North Mine, which has achieved consistent high levels of remote autonomous longwall production, following a significant ongoing program of investment and the development of applications.

Anglo American Platinum today reported adjusted EBITDA of R108bn (audited), equivalent to approximately US$7.5bn.