Supply Chain & Operations
AngloGold Ashanti to Split Assets; Create New UK Company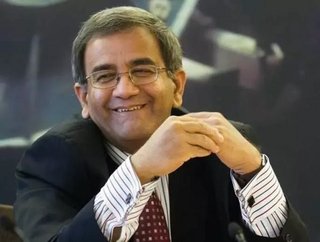 Following the BHP Billitons demerger last month, AngloGold Ashanti (JSE:ANG) (LSE:AGG) (NYSE:AU) is set to restructure its international mining operatio...
Following the BHP Billiton's demerger last month, AngloGold Ashanti (JSE:ANG) (LSE:AGG) (NYSE:AU) is set to restructure its international mining operations by splitting its non-South African assets into a newly created UK-based company.
The new entity, which will be called Newco, has received approval from the South African Reserve Bank (SARB) and will own AngloGold's portfolio of gold production and exploration assets located outside South Africa.
"Our decisive response to a challenging gold price environment has seen us return to growth, aggressively reduce costs and improve free cash flow, all while posting a record safety performance," AngloGold CEO Srinivasan Venkatakrishnan said.
As part of its division process, which will required shareholder approval, AngloGold will sell $2.1 billion of shares to pay down "unsustainable debt" as it seeks to revitalize a business battered by the long-term decline in gold prices.
"It has become increasingly clear that the two distinct parts of our portfolio require different strategies, focused management, and should be appropriately capitalized to realize their full potential and unlock further value for shareholders," AngloGold Ashanti chairman Sipho Pityana said.
"In South Africa we will create a standard bearer for the mining industry with a structure allowing it to chart an exciting growth trajectory while allowing investors to properly value its high-quality, cash generative portfolio."
Newco will seek a premium listing on the London Stock Exchange, an inward listing on the Johannesburg Stock Exchange and a listing of American depositary receipts on the New York Stock Exchange.
Although AngoGold is splitting its business from South Africa, the company has full confidence in the country.
"I disagree about bunching all these transactions together. This is a different transaction. We are based in SA. We remain domiciled in SA. We are not shedding our South African assets. We see an opportunity to generate value on both legs of the equation by unlocking our South African assets separately and retaining a majority stake in Newco," Venkatakrishnan said.
"It's got nothing to do with a view of SA. This would have happened regardless of the jurisdiction. It's not driven by geography but driven by value unlock."
As for the new company, Charles Carter will become Newco's CEO with Ron Largent as president and chief operating officer. Pityana and Venkatakrishnan would initially serve as non-executive director on the Newco board, with Pityana as deputy chairman.
AngloGold will initially hold 65 percent of Newco while the remaining 35 percent will be unbundled to shareholders.