Supply Chain & Operations
Antofagasta pulls out of Reko Diq project in Pakistan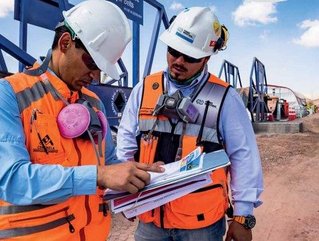 FTSE-100 miner Antofagasta strikes agreement with Barrick Gold Corporation and the Governments of Pakistan and Balochistan over the Reko Diq project
Antofagasta has reached an agreement to withdraw from the Reko Diq project in Pakistan.
The FTSE-100 miner struck an agreement with Barrick Gold Corporation and the Governments of Pakistan and Balochistan over the Reko Diq project, which was suspended in 2011 due to a dispute over the legality of its licensing process.
The project will now be "reconstituted" under Tethyan Copper Company, a joint venture held equally by company and Barrick, and TCC's International Centre for the Settlement of Investment Disputes award will be resolved, according to a statement.
"Antofagasta has decided not to participate in the reconstituted project as the Company's growth strategy is focused on the production of copper and by-products in the Americas (particularly Chile, Peru, the USA and Canada) and the Reko Diq project does not support this strategy," it said.
"The parties have agreed to work together over the course of this year to finalise and approve definitive agreements."
Barrick will be the operator of the project which will be granted a mining lease, exploration licence, surface rights and a mineral agreement stabilising the fiscal regime applicable to the project for a specified period.

"This is a unique opportunity for substantial foreign investment in the Balochistan province and will bring enormous direct and indirect benefits not only to this region but also to Pakistan for decades to come," said President and CEO Mark Bristow.

"In addition to local employment and skills development, local procurement, infrastructure upgrades and improved medical and education systems, Reko Diq could also be the springboard for further exploration and other mineral discoveries along the highly prospective Tethyan Metallogenic Belt."

If definitive agreements are executed and the conditions to closing are satisfied, a consortium comprising various Pakistani state-owned enterprises will acquire shares in TCC's subsidiary which will hold the Project for consideration of approximately US$900mn; and proceeds will be distributed to Antofagasta in return for its exit from the TCC holding structure.
If the conditions to closing are satisfied during 2022, the company would expect to receive those proceeds during 2023.
Although this agreement in principle is an important step towards its exit from the Reko Diq project and the resolution of the ICSID litigation announced in July 2019, there can be no certainty that definitive agreements will be finalised or approved, or that the conditions to closing will be satisfied, the statement added.
Climate change remains a key focus for Antofagasta, and it has expanded its capital allocation framework to include climate risk factors and have set environmental commitments to significantly reduce our continental water consumption and emissions by 2025. By then around 90% of water use will be sea or recirculated water and its GHG emissions will have reduced by its 30% target.
Antofagasta 2021 results
Revenue for the full year was $7,470mn, 46% higher than in 2020 reflecting a 47% increase in copper realised prices
EBITDA was $4,836mn, 77% higher than the previous year on higher revenue, partially offset by higher operating costs
EBITDA margin increased to 64.7% from 53.4% in 2020
Cost and Competitiveness Programme (CCP) generated benefits of $131mn, above the original target of $100mn
Profit before tax including exceptional items increased by 146% to $3,477mn