Supply Chain & Operations
Archer raises C$10m for Canadian nickel mining exploration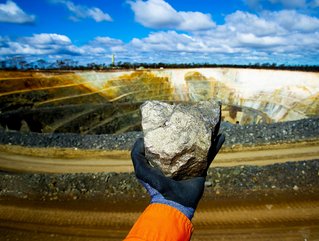 Vancouver-based mineral exploration company Archer Exploration announces fully subscribed private placement offering mining operation
Archer Exploration, the Vancouver-based mineral exploration company focused on the acquisition, exploration and development of nickel sulphide projects, has announced that it has priced its fully subscribed C$10m private placement offering, which had been announced on 20th October 2022.
Nickel mining operation
Archer said that the offering will consist of the sale of 4,545,455 non flow-through units of Archer – each a NFT unit – at a price of C$0.66 per NFT Unit; 4,243,334 flow-through units of Archer – each a FT unit – at a price of C$0.75 per unit; and 2,898,550 charity flow-through units of Archer – each a Charity FT unit – and together with the NFT and FT Units, at a price of C$1.38 per Charity FT Unit.
Each FT Unit and Charity FT Unit will be issued as a flow-through share as defined in subsection 66 (15) of the Income Tax Act (Canada), the statement added. The aggregate gross proceeds of the offering are expected to be at least C$10,182,500, the company said.
"Each Unit will consist of one common share of Archer, each a Unit Share and one common share purchase warrant of Archer, each a Warrant. Each Warrant will entitle its holder to acquire one additional common share of Archer (each a Warrant Share) at a price of C$1.02 until the date which is 24 months following the Closing Date," it continued.
Nickel asset exploration and development
The Offering is being led by Canaccord Genuity Corp. who is also acting as sole book-runner on behalf of a syndicate including National Bank Financial and Raymond James.
The net proceeds of the Offering will be used for exploration and development of nickel assets and for working capital purposes. The proceeds from the issuance of the FT Units and Charity FT Units will be used to incur eligible 'Canadian exploration expenses' that qualify as flow-through critical mineral mining expenditures, the statement explained.
It added that Archer has agreed to renounce such qualifying expenditures with an effective date of no later than 31st December 2022, in an aggregate amount of not less than the total amount of the gross proceeds raised from the issuance of FT Units and Charity FT Units.
The closing of the Offering is anticipated to occur immediately prior to or contemporaneously with the closing of the Acquisition, which is expected to be on or about 18th November 2022 and is subject to certain conditions including, but not limited to, the receipt of all necessary regulatory approvals.
The Units will be offered by way of private placement exemptions in each of the provinces of Canada and in the United States on a private placement basis pursuant to exemptions from the registration requirements of the United States Securities Act of 1933, as amended. The securities being offered have not been and will not be registered under the US Securities Act and may not be offered or sold in the United States, or to, or for the account or benefit of, US persons or persons in the United States, absent registration or an applicable exemption from the registration requirements, it concluded.