Supply Chain & Operations
Australia mining sector must do more to attract young talent, report finds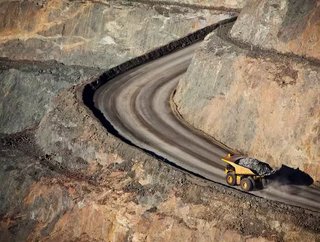 Despite being one of the biggest industries, not only in Australia but in the world, mining companies in Australia are struggling to attract the workfor...
Despite being one of the biggest industries, not only in Australia but in the world, mining companies in Australia are struggling to attract the workforce of the future.
A new study compiled by a national-representative research agency called YouthInsight has revealed that across senior high school students and first year university students aged between 15 and 20 an alarmingly high 59% of respondents admit to knowing nothing at all about careers in mining.
Couple this with the fact that only 30% of students displayed an interest in a career in mining or the mining equipment, technology and services (METS) sectors, and it reveals huge room for improvement.
The survey is part of a collaboration between METS Ignited, Minerals Council of Australia (MCA) and AusIMM brought together to help the METS and mining sectors better understand career preferences, address industry misconceptions and to help grow the workforce and strengthen Australia's global competitive advantage.
"Despite mining and METS providing jobs for 1.1 million Australians - or one in every 10 jobs - and great future prospects for our industry, it's clear that we must do much more to make young people award about the opportunities and rewards in mining and METS," METS Ignited CEO Ric Gros said.
"Australia's world-class METS sector will need many highly-skilled young people to fill the jobs of tomorrow including drone pilots, environmental and social scientists and engineers. The jobs are there - areas of the METS sector such as information and communication technologies and professional and technical services saw 164 per cent job growth between 2005 and 2015.
"With the modern mining workforce undergoing huge transition, it's time for the industry to work smarter to make young people aware of the exciting and rewarding careers on offer in Australia and around the globe. SMEs such as Dingo are leaders in demonstrating the innovative and high-tech opportunities of the METS sector to Australia's future workforce."
 
Related stories:
Minerals Council Australia appoints new CEO
Australia's energy and resources export earnings to hit record $214 billion
Downer EDI awarded $400mn contract for Gruyere Gold project in Western Australia
Australia mining sector shows growing number of mergers and acquisitions
The survey also revealed that there is a connection between a low consideration of a career in mining and a lack of knowledge of the sector, with 45% saying they've never thought about it and 40% saying they know nothing about mining.
Interestingly, despite the notable lack of in-depth knowledge and understanding of the opportunity in the industry, Australian mining companies and employers were described and recognised as "important to the Australian economy" (63%), "important to Australia's future" (52 %), using leading-edge technology (35 %), "providing lots of opportunity" (35%), and "innovative" (34%).