Supply Chain & Operations
Australian $900mn rare earth Nolan project recommended for approval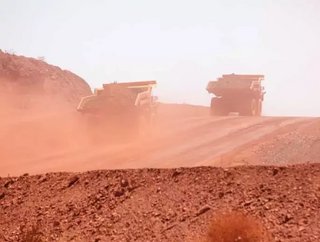 A $900mn rare earth mineral mine, set for Australia, has just taken a step closer to reality as it receives recommendation for approval from environment...
A $900mn rare earth mineral mine, set for Australia, has just taken a step closer to reality as it receives recommendation for approval from environmental regulators.
The Nolans Project, a proposed rare earth project from Arafura Resources, has been recommended for approval from the Northern Territory Environmental Protection Agency (EPA).
The approval rating comes after a two-year long process due to "several long term environmental risks and impacts."
Despite these identified risks, the EPA believes that under the correct management they can be mitigated, paving way for a successful mining operation.
Arafura Resources Sustainability manager Brian Fowler said the approval of the EPA was a significant milestone for the project, which began 10 years ago.
"What it'll enable us to do now is to go forward and do our detailed mine planning which will then lead us to financial investment decision in the late part of this year with a view to then starting construction, assuming we can attract the required financing, in 2019," he said.
The Nolans project
The Nolans Project, 100 per cent-owned by Arafura, is located near Aileron, 135 kilometres north-north-west of Alice Springs in Australia's Northern Territory.
Arafura plans to mine, concentrate and chemically process rare earths at the Nolans site, then transport an intermediate product to an offshore refinery for final processing into saleable rare earth products.
Related stories:
New Zealand seabed mining moves closer with EPA approval
NioCorp's Nebraska rare-earth mine anticipates profit revenue of $17.6bn
The Nolans project will have a life of mine (LOM) for around 30-35 years. Arafura is planning to mine up to five million tonnes each year to produce 650,000 tonnes of run-of-mine (ROM) ore.
The key rare earths from the project are Neodymium (Nd) and Praseodymium (Pr).
NdPr is in short supply globally and is the critical raw material in the manufacture of ultra-strong, high-performance permanent magnets, which are used extensively in the automotive industry for electric components such as seats, mirrors, wipers, steering and braking. Importantly, NdPr has also emerged as a key enabler of hybrid and electric vehicles (EVs) as high-performance magnets play a key role in electric traction motors.
Arafura's Managing Director, Gavin Lockyer, said, "Our sustainability team has worked diligently alongside our environmental consultants GHD to produce comprehensive, quality documentation to support the passage of the Nolans project through the Northern Territory environmental approvals process.
"This should go some way to securing final government approval for the project, enabling construction to move forward, subject to financing and FID.
"Arafura is also acutely aware of the importance of community acceptance – our social licence to operate – so we will maintain a strong focus on communication and consultation on all aspects of the project," Lockyer said.