Supply Chain & Operations
Australian mining industry facing worst-ever skills crisis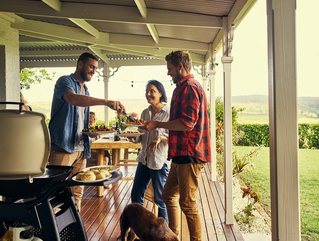 Generation Z turning their backs on employment opportunities in the mining sector due to environmental and societal concerns, report finds
A Perth-based labour hire agency, Techforce Personnel, has warned that Australia's mining industry is facing its worst skills crisis with Generation Z turning their backs on the sector due to environmental concerns.
Australia's Gen Z are not interested in mining
In a newly released report, the Australian Resources and Energy Employer Association (AREEA) said that over the next five years, the mining industry will need 24,000 new workers to uphold projects across the country. The projects most at risk include coal, gold, and critical minerals, it added.
The association is battling a staff shortage, which is making it difficult to maintain current operations at their full productivity level, Steve Knott, the chief executive of the association stated in the report.
"This is threatening the continuity of existing operations, resulting in temporary or permanent production downgrades, and driving other workforce issues, including historic levels of staff turnover," he continued.
Techforce explained that one of the key roadblocks in recruiting new staff is appealing to the younger generation of workers, who are deterred from joining the industry due to the problematic environmental reputation of the mining industry.
As environmental sustainability continues to become a global focus, the mining industry has been forced to rebrand and implement sustainability measures. However, Techforce said that the sector is working hard to reposition itself and improve its environmental and social performance.
It pointed out that programmes are being launched to target young talent, and to encourage innovation and creative thinking in a pivoting sector. In order to appeal to potential candidates, the labour hire company suggested that the mining industry work with government organisations, unions, and education providers.
Skill and labour shortage add to mining supply chain pressures
The AREEA report highlighted that Australia's resources and energy industry directly employs more than 260,000 workers and is indirectly responsible for 1.2m jobs indirectly. It pointed out that if the industry sees growth of approximately 8% by 2027, as forecasted, then it will add to the significant skills and labour supply pressures that are currently being experienced across all sectors of AREEA's membership.
The Resources and Energy Workforce Forecast 2022 – 2027 report was published by AREEA in July 2022. It highlighted that 107 major resource and energy projects are at an advanced stage in the investment pipeline and due to enter production between the second half of 2022 and end of 2027. These projects are worth approximately AU$130bn in capital value and are expected to create an additional 24,000 production-based roles within the forecast period.
A state-by-state analysis revealed that mining projects will require 20,365 new workers, with 15,000 of those jobs needed by the end of 2024. The critical minerals sector – a priority area for government and industry – is set to create 19 projects and require 2,500 workers by 2025, it concluded.