Supply Chain & Operations
Barrick Gold Considers Selling Assets, Hints at Mick Davis Deal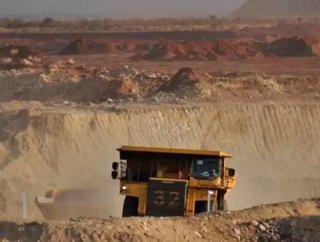 Like most people in the world,Barrick Goldis trying to reduce debt.The Toronto-based gold miner is attempting to cut its debt by $3 billion and has made...
Like most people in the world, Barrick Gold is trying to reduce debt. The Toronto-based gold miner is attempting to cut its debt by $3 billion and has made it very clear they are open to a wide range of asset sales and joint ventures.
Barrick has even hinted at a possible deal with former Xstrata chief executive, Mick Davis.
According to the Financial Times, the company's chairman, John Thornton, said it would be a "good example" to assume that Barrick Gold go into partnership with someone such as Mick Davis, whose company, X2 Resources, is currently looking for investments.
"I could imagine a joint venture in which, let's say, we sold a minority interest to a party [with] a world-class chief executive and that chief executive was going to run the copper business the way he thought made sense," Thornton said in an interview with the Financial Times.
• Pressure Mounting for Mick Davis to Find New Mining Deals
"We would build the business with him. We would be majority owner or even 50-50 owner. It would build value for us."
Thornton also said Barrick is open to finding a strategic long-term partner interested in selected stakes in a cluster of assets.
Thornton, a former Goldman Sachs banker, said Barrick is confident of meeting its target to cut $3 billion this year from its net debt of more than $10 billion. Barrick, which has been one of the worst-performing large miners of the past two years, is desperately trying to rebuild its reputation with investors.
• Barrick Gold Orders All New 2015 F-150 Pickups
The company is also in the advanced stages of selling two gold mines -- Cowal in Australia and Porgera in Papua New Guinea – and is reportedly considering selling its Zaldivar copper mine in Chile.
On a side note, Thornton did confirm with the Financial Times that Barrick has no plans to try and revive a merger with its US rival Newmont Mining. 
(Source: Financial Times)
WATCH: [VIDEO] Ford Tests New 2015 F-150 at Barrick Gold Mine