Supply Chain & Operations
BHP She Codes Plus Program upskills women in mining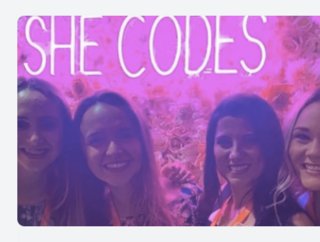 BHP's latest update on She Codes Plus Program follows a World Bank report saying mining has a wide gap to close on gender equality
BHP's She Codes Brisbane Plus program upskilled 10 women from the company and 10 from the broader community last year.
Three graduates have been recruited into the BHP Digital Factory team in Brisbane.
The She Codes Plus Program is designed to supercharge the tech career of women looking to enter, or advance in, the tech industry. The six-month Program is open to both current employees of BHP, looking to upskill, and the external community.
BHP has supported She Codes, as a major partner, since 2016 and was the first corporate partnership to launch She Codes Plus (previously Web Girls Plus!). Since its launch, the partnership has provided more pathways and opportunities for women to enter the technology industry in Perth and Brisbane.
Mining has 'wide gap to close' on gender equality
When it comes to gender equality, the mining sector has a "tremendously wide gap to close", according a recent Impactful Women: Examining Opportunities and Constraints for Women in Mining Organizations Worldwide report from the World Bank.
Although Women in Mining (WIM) organisations share a common vision, their objectives and forms vary.
The reality of women in mining remains under-studied and often misunderstood: addressing this global data gap about women in mining, and the organisations representing and supporting them, is essential to shape solutions based on sound information and the voices of women on the ground, it reports.
"One of the main findings of the research is that globally, members of WIM organisations view the lack of women's participation in decision-making, women's limited access to leadership positions, and inadequate workplace safety - including gender-based violence and sexual harassment - as the most critical challenges facing women in the mining sector," it states.
Rio Tinto recently found itself in the eye of the storm with bullying and sexism 'systemic across its worksites', according to a comprehensive external review of its workplace culture (click here).

Increased collaboration and cohesion among WIM organisations is essential to realise the common vision of transformative change in mining, concludes the World Bank report.
Women represent an estimated 8-17% of the global mining workforce, according to Mckinsey. In addition to low labour force participation, the drop-off from entry level to executive for females in mining is among the most dramatic across all industries.
The top reasons for leaving the industry are feeling that work is no longer intellectually challenging and having the perception that there are fewer advancement opportunities than there are for their male colleagues.
More than 44% of female respondents felt that they have not received equal promotion opportunities and 20% of women across tenures said that they are not given the right growth opportunities.
Beyond the fundamental values of equality and equity, study after study has demonstrated the benefits of diversity on financial and operating performance.
"Diversity promotes creativity and strategic resilience, and mining companies will need both if they are to successfully meet the broadening challenges facing the industry today, from digital and analytics disruption to sustainability and decarbonisation," it states.
Diversity of talent is therefore not only a moral imperative and business opportunity but a competitive advantage, Mckinsey concludes.
"Mining companies that harness the power of a full talent base by attracting women and nurturing their development across the career pipeline will seize the advantage in terms of productivity, innovation, and ESG leadership."