Supply Chain & Operations
Brazil's Petrobras seeks bidders for potassium mining rights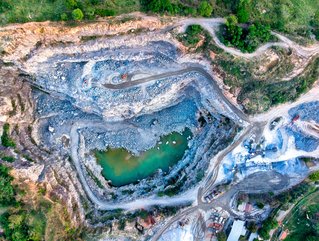 Asset contains 34 mining titles – eight mining concessions, four mining requirements and 22 titles obtaining research authorisation
Brazil's Petrobras has said that the process of looking for bidders for its potassium mining rights in the Amazon Basin has begun.
Potassium salts in Brazil's Amazon Basin
In a statement, the company said that it had begun the opportunity disclosure stage (teaser), referring to the sale of its mining rights for research and mining of potassium salts located in the Amazon Basin.
The teaser, which contains the main information about the property, as well as the eligibility criteria for the selection of potential participants, is available on the Petrobras site, the statement added.
It explained that the asset is made up of 34 mining titles of potassium salts. These were granted by the National Mining Agency (ANM). Of these 34 titles, eight are mining concessions, four are mining requirements, and the remaining 22 are in the process of obtaining research authorisation.
Brazil's potash mines
There is growing interest in Brazil's potash mines as the mineral is a key fertiliser and the invasion of Ukraine has highlighted the country's dependence on imports of the product, with 85% of Brazil's farm sector use coming from imports.
Petrobras said that the operation is aligned with the company's portfolio optimisation strategy and capital allocation improvement, which is aimed at maximising value and greater return to society.
It added that the main subsequent stages of the project will be informed to the market in due course.