Supply Chain & Operations
Bushveld Minerals posts $7.5mn loss in 2021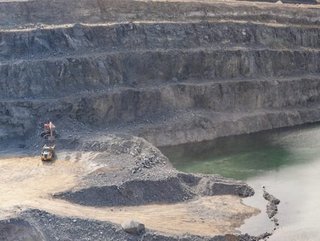 Bushveld Minerals cites strength of South African Rand and logistical challenges for annual loss
Bushveld Minerals, the AIM-quoted, integrated primary vanadium producer and energy storage provider, posted an underlying EBITDA loss of $7.5mn in 2021 which it attributed to the strength of the South African rand impacting expenses and international and domestic logistical challenges.

Group sales of 3,314 mtV were a 13.7% decrease over 2020 (2020: 3,842 mtV) while gross debt totalled $82.1mn (2020: $89.2mn).

Excluding the negative exchange rate, underlying EBITDA profit for the year would have been $4.1mn, if the exchange rate had been comparable to 2020. The group ended the fiscal year with revenue of $106.9mn, up 18.8% on 2020.

In a previous statement, it said severe floods in Kwa-Zulu Natal severely affected operations at the Port of Durban with shipments being delayed by between 14 and 21 days, and it had to divert exports through alternative ports, including Cape Town (click here).

CEO Fortune Mojapelo said it was a year of two halves, as it entered 2021 facing the ongoing challenges of the Covid-19 pandemic, which were compounded by some operational instabilities at Vametco (pictured) in Q1.

But in the second half of the year, the group realised an underlying EBITDA profit of $3.3mn due to strong production performance as well as a higher realised price. "We are pleased that this profitable performance has continued into the first half of 2022," he said.

It is on track to meet 2022 Group production guidance of between 4,200-4,400 mtV, weighted towards the second half of the year, and aims to ramp up production to between 5,000-5,400 mtVp.a. by the end of 2022.

Commissioning of Kiln 3 at Vanchem was completed in June, within budget and production run rate of 2,600 mtVp.a, and it is anticipated in Q4.

Group production of 3,592 mtV was at the upper end of 2021 revised guidance of between 3,400mtV and 3,600mtV.
It ended the year with cash and cash equivalents of $15.4mn held at 31 December 2021 (2020: US$50.5 million).
It highlighted growth initiatives at Vanchem ($4.2mn) - the hybrid mini-grid is expected to complete in H1 2023 - construction of BELCO electrolyte plant ($4.9mn, also scheduled for first half next year), investment in CellCube ($10m) and debt repayments ($3.9mn) and announced staged growth plans to increase Group production to 8,000 mtVp.a.

Investments were realised n AIM-listed companies AfriTin Mining Limited and Invinity Energy Systems for approximately $3.5mn and $12.7mn respectively.
Group Total Injury Frequency Rate was recorded at 7.78 in 2021, a 52% improvement on 2020 (2020: 16.06).