Supply Chain & Operations
Clear Sky Lithium's Mark Mukhija on board of directors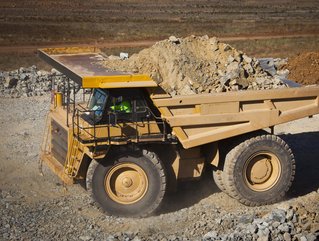 Mukhija joins Clear Sky Lithium's board of directors with extensive experience in the mining industry and will boost the governance requirements
Clear Sky Lithium Corp, the mineral exploration and development company focused on American lithium deposits to support domestic demand, has announced the appointment of Mark Mukhija as a member of the board of directors, with immediate effect.
Global lithium mining operations
Clear Sky said that Mukhija would bring more than 15 years of experience in the mining industry to the role, having worked with global mining companies such as Teck Resources, Barrick, BHP Billiton, and TransAlta.
Since 2018, he has been the General Manager (Australia) for Motion Metrics, an industrial artificial intelligence and machine learning company catering to the mining industry, with a specific focus on safety and productivity. He has been responsible for the P&L, business development, project management, and logistics of the company's operations.
Patrick Morris, CEO of Clear Sky Lithium, said: "We look forward to working with Mark and welcome him to our project and team. He brings an outstanding industry perspective which is certain to boost the governance and oversight requirements so critical to a growing company.
"In the resource sector, assembling a strong board goes hand-in-hand with value creation, and we feel certain our partners and shareholders alike will be pleased by the impact our team will bring to this growing venture."
With BHP Billiton, Mukhija was responsible for life of mine planning and asset value optimisation. At TransAlta, he began as the Engineering Team Leader at the Sunhills Mine with 14 direct reports and then moved into a capital planning supervisory role where he was responsible for a US$60m annual capital expenditure budget for the operation.
He is a professional engineer and graduate from the University of British Columbia with a Bachelor of Applied Science in Mining Engineering (2003).
Clear Sky Lithium said that it has granted Mukhija 50,000 stock options exercisable for one common share of the company at a price of US$0.55 until October 25, 2024. The options vest immediately and are subject to a statutory hold period of four months plus one day.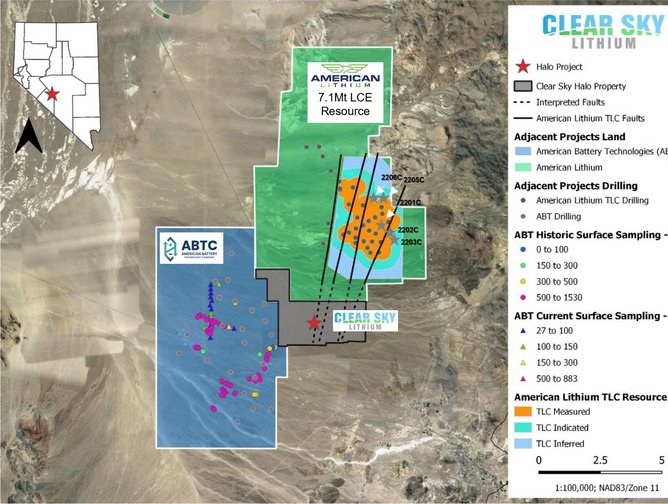 Developing Halo and Eli and supporting lithium deposits
The company is dedicated to the advancement of North American lithium deposits and holds interests on its Halo and ELi properties in Nevada. Clear Sky is also focused on the development of claystone extraction and processing technologies aimed at delivering scalable efficiencies across the value chain in a sustainable manner.
Earlier in October 2022, the company said that it has commenced site fieldwork activities based on recent findings across the Halo and Eli project areas.
The Halo project consists of ninety-eight mineral claims located in Nevada's Esmeralda and Nye Counties. It is considered prospective for claystone-hosted lithium mineralisation. Positive news regarding exploration and development on adjacent properties to the north and southwest of the Halo Project have recently fuelled enthusiasm for regional lithium exploration activities in the area, the company said.
It added that the immediate region is relatively under-explored with no previous field work or sampling ever completed on the Halo property even though it now has an advanced project adjacent to it. The goal of the programme is to get boots on the ground to commence efforts to improve and clarify technical knowledge of the Big Smoky Valley basinal alluvial cover within the Halo project land package, a statement said.
Initial field work planning consists of prospecting efforts to understand the depth of alluvial cover through initial surface sampling, and if applicable, surficial mapping. The data acquired from the initial fieldwork will assist the Company as it refines a go-forward geology and metallurgy plan to support phase two drill targeting as part of Clear Sky's ongoing strategic lithium resource development efforts in Nevada.
To undertake fieldwork on the project, Clear Sky has expanded its engagement with Tigren Inc, a Reno-based company. Work is scheduled to commence onsite in late October 2022, it added. The firm has also been engaged to concurrently work on the Eli project.
At the ELi Property, Clear Sky has elected to initiate a detailed geological mapping survey and auger sampling programme which has been increased to bulk sampling of key target locations. The programme continues to delineate the size, continuity, and shape of near-surface lithium mineralisation and provide a clearer understanding of exploration vectors and geological controls on the mineralisation.
The sampling programme was designed to optimise resolution and integrity, offering a clear surface representation across the entire property. Sampled materials will be utilised to refine geological assessments and drill targets, and further serve as research materials for ongoing metallurgical extraction and processing studies.