Supply Chain & Operations
Debswana ends $1.3bn contract for Jwaneng Mine extension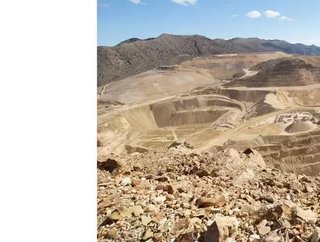 Botswanan diamond producer will carry out project in house...
Debswana Mining Company, owned by De Beers and the Botswana government, has terminated a $1.3 billion contract with a unit of Australia's Thiess to extend the lifespan of its Jwaneng diamond mine, and will carry out the project in house.
Debswana, one of the world's largest diamond producers, declined to provide a reason for ending the contract for the extension project – known as Cut 9 – which was awarded to Majwe Mining in 2019. Theiss has a 70 percent shareholding in Majwe Mining, alongside its long-term local partner Bothakga Burrow Bostwana, which owns 30 percent of the joint venture.
The nine-year extension project is expected to extend the life of Jwaneng – Debswana's flagship mine – to 2035, and ensuring continuous production, while yielding an estimated 53 million carats of rough diamonds from 44 million tonnes of treated materials.
"The Cut 9 operation will transition to an owner-mining operation, with some of the key services and resources, such as labour, being provided by contractors/service providers to Jwaneng Mine," Debswana's head of corporate affairs, Rachel Mothibatsela, said in a statement.
The Botswanan firm had originally signed a $1.31 billion contract with Majwe Mining for the extension project for the mine, which consists of three separate volcanic pipes, with production varying from approximately 12.5 to 15 million carats per year, according to mining plans.
Jwaneng is considered to be the richest diamond mine in the world by value. It became fully operational in August 1982. It is considered to be Debswana's flagship mine due to substantially higher dollar per carat obtained for its gems. The mine contributes about 60-70 percent of Debswana's total revenue.
The extension project contract was awarded following Majwe's successful completion of the Cut 8 project in November 2018. The joint venture was to provide full scope mining services over nine years, including drill and on-bench services, mine planning, equipment maintenance, load and haul, and mining operations.
At the time, CIMIC Group Chief Executive Officer Michael Wright said: "This new contract strengthens Thiess' presence in Botswana and builds on our operational and technical teams' solid performance at Jwaneng since 2011.
"The relationship developed between Majwe and client Debswana Diamond Company, owned by the Botswana Government and De Beers, is a testament to all involved with the project."
Debswana is spearheading the implementation of a grid tied solar PV plant at Debswana Corporate Centre (DCC) in Gaborone, with the aim of contributing to the reduction of the company's carbon footprint. 
This initiative is in line with Debswana's strategic intent of the prudent use of natural resources. In addition, this aligns with Botswana's Vision 2036 pillar on sustainable environment and Sustainable Development Goal (SDG) number seven, which calls for the expansion of infrastructure and upgrading of technology to provide access to sustainable and clean energy sources.