Supply Chain & Operations
Elcore preps Ermazon Manganese concession in Morocco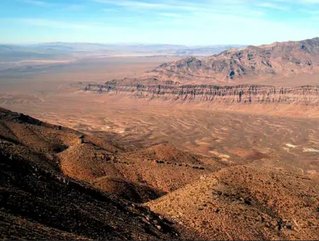 Elcore Advanced Materials has announced that it is preparing a comprehensive mining plan for its Ermazon Manganese concession in Morocco
Elcore Advanced Materials has announced that it is creating a mining plan for its Ermazon Manganese concession, based in Morocco.
The company said that the plan for the 16 square kilometre concession (known as the Atlas Fox Deposit) will be based on detailed maps of the former French mine that was located on it, thus allowing for faster and more efficient production.
Moroccan mining project exceeds buyers expectations
Heavy machinery and production equipment are already being shipped on-site, it added. The Atlas Fox Deposit had been mined until the mid-fifties when French rule in Morocco ended, leaving on-site about 40 extracted Manganese ore piles and numerous surface veins and pits.
Elcore had previously announced positive lab test results for the first 12 assays from the concession, which saw Manganese masses tested between 16% and 50%, for an average of 34%. The Manganese deposit is a vein/lens with two ridges from which ore was extracted, numerous quality stockpiles were found, and the vein is still exposed in many places.
The mining area is easily accessible via public road and an inclining mine haul road of 1.5 km length. Elcora will rehabilitate it including the former staging area situated at a road fork. The mining method will initially be open pit, and the production potential run rate at the Atlas Fox Deposit is thought to be approximately 2,500 metric tonnes / month.
"The results of these tests are excellent as they exceed the local buyers' expectations. Elcora's Morocco mining projects are on track with the objective to start production before the end of 2022," said Troy Grant, Elcora's CEO. "With Manganese Ore trading up to US$617/tonne (as of 6th November 2022), it does confirm the company's strategy to generate revenue to fund growth and new opportunities in Morocco. Surface deposit mining also represents Elcora's low risk and minimal capital outlay. We are diligently working on the process requirements set out by the Government of Morocco and our team."
Retaining and building value in the mining sector
Following negotiations with mining company Gold Lion, Elcora said that it will retain 100% ownership of the manganese concession. Gold Lion had previously bought a 25% stake in the manganese permit under a US$75,000 cash deal, among other terms.
In order to maximise respective shareholders value, Elcora and Gold Lion have mutually agreed to rescind the Option Agreement to purchase up to 50% interest in the Manganese concession, therefore, allowing Elcora to retain 100% ownership of its valued Manganese concession, while permitting Gold Lion to focus on opportunities more in line with its current business model, the statement explained.
As a result, Elcora will return the 5,000,000 common shares of Gold Lion, issued at a price of US$0.05 per share, and the cash payment of US$75,000 for the initial 25% interest in the licence. Neither party will be required to pay the other a termination fee as a result of the rescind of the option agreement, it added.
"Given the latest Manganese Ore test results, it was important for us to retain 100% of the Atlas Lion Deposit and build additional shareholders' value. Our focus is now to start producing ore as soon as possible and the Mining Plan along with bringing the necessary equipment are important steps towards it," concluded Grant. "Our local Moroccan team is diligently working on getting the last Government requirements with the objective to start production before the end of 2022."