Supply Chain & Operations
Emirates Group Aluminium sees major profit surge and record production levels in 2017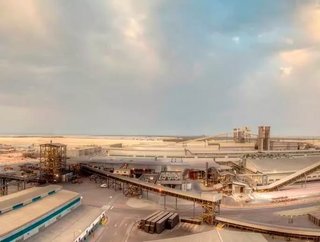 One of the worlds world's largest 'premium aluminium' has seen its net income surge by more than 59% in 2017, achieving record aluminium productio...
One of the worlds world's largest 'premium aluminium' has seen its net income surge by more than 59% in 2017, achieving record aluminium production levels in the process.
Emirates Group Aluminium (EGA) recorded a net income of AED 3.3 billion ($900 million), representing an increase of 59% from 2016 where the company recorded AED 2.1 billion ($567 million).
Record levels of metal production, around 2.6 million tonnes (2016: 2.5 million tonnes) and a continuing focus on cost control and operational efficiency proved key to EGA's strong performance, amid favourable conditions in the global aluminium market.
His Excellency Khaldoon Khalifa Al Mubarak, Chairman of EGA, said: "Emirates Global Aluminium is one of the UAE's most important industrial giants, and a world leader in the global aluminium sector. With a strong customer base worldwide, a seasoned management team and a solid financial foundation, EGA is well-positioned to benefit from the increasing demand for aluminium in this era of growth and innovation."
In late 2017, EGA completed a major project to retrofit its older production lines at Jebel Ali with EGA technology. The new reduction cells each have the capacity to produce 20 per cent more aluminium than those replaced, with 10 per cent less specific energy consumption to make each tonne of metal.
Related stories:
Abdulla Kalban, EGA's Managing Director and Chief Executive Officer, said: "Our industry-leading operating margins strengthened further in 2017, demonstrating the success of our business model, our technological and structural cost advantages, and our superior product mix as the world's largest producer of value-added products.  One area of particular success in 2017 stems from our development over more than 25 years of our own energy efficient smelting technology. All our reduction cells run on EGA technology, reducing costs and environmental emissions.
EGA is currently working on the Al Taweelah alumina refinery, which is currently 76% complete with first alumina expected during the first half of 2019.
Once full ramp up is achieved, Al Taweelah alumina refinery will meet 40% of EGA's alumina requirements.
The Guinea Alumina Corporation bauxite mine project is another of EGA's flagship operations, with work currently 37% complete and first bauxite exports expected during the second half of 2019. EGA's Guinea project, which has a total budgeted project cost of approximately $1.4 billion, will be amongst the world's largest and highest quality bauxite mines, creating a new revenue stream for EGA.
"We also continued to progress well in 2017 on our strategic growth projects that are expanding our business upstream to secure the natural resources we need. Once complete, Al Taweelah alumina refinery in Abu Dhabi and GAC, our bauxite mining project in the Republic of Guinea, will deliver value for decades to come as well as create further long-term growth opportunities for EGA."