Supply Chain & Operations
Ferrexpo iron ore pellet production down 8%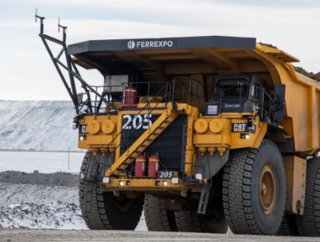 Ferrexpo reports 8% down in iron ore pellet production to the end of May as it wrestles with logistics on land and water as a result of the Ukraine war
Ferrexpo Group produced 4.4mn tonnes of iron ore pellets at the end of May, 8% down year-on-year, and is lowering its production schedule this summer as it continues to wrestle with logistical challenges resulting from the war in Ukraine.
Ukraine's Black Sea Ports remain closed and the group has had to divert all of its iron ore pellet sales to European markets via Ukraine's diverse railway network, as well as via the Group's barging operations. It is in advanced discussions with additional port operators in central Europe for seaborne exports.
The war has resulted in disruption to the railway network too, with the national rail operator having to consistently repair and re-open damaged sections of the railway network following Russian air strikes.
Ferrexpo - the world's third largest exporter of high grade iron ore pellets to the global steel industry - has recently been notified of further infrastructure damage as a result of a Russian missile strike in southwest Ukraine, which has reduced the its ability to use its barging operations that serve European customers. Barge operations accounted for 0.8mn tonnes of iron ore deliveries in 2021.
The Group will continue to operate between one and three of its four pelletiser lines for pellet production, meeting accessible demand in European and seaborne markets.
CEO Jim North said Russia's invasion of Ukraine has created a changeable and unpredictable situation, and one in which its management team is continually having to adapt and evolve our approach to operating.
"It is a credit to our operators and marketing team that our year to date production in the first five months of 2022 was only 8% below the same level seen in 2021, demonstrating Ferrexpo's collective flexibility despite exceptional circumstances," he said.
"In light of the news announced today, we are lowering our short term production schedule for the summer months, and we will look to increase production once we have greater clarity on logistics going forward. The gradual reopening of our access to the seaborne market is a positive for the Group and we will prioritise these efforts as we understand the importance of reconnecting with this segment of our customer portfolio."
At the end of May the Group's Board of Directors declared an interim dividend of 13.2 cents per Ordinary Share in respect of the 2022 financial year.
In April the board approved an increase in the level of funding for the Ferrexpo Humanitarian Fund to $12.5mn, up $5mn on the previously announced total.
Ferrexpo financial highlights for 2021
Revenues up 48% to $2.5bn, reflecting rising demand for high grade iron ore (2020: $1.7bn).
Underlying EBITDA up 68% to $1,439mn (2020: $859mn).
Net cash flows from operations up 59% to $1,094mn (2020: $687mn).
Net cash position of $117mn as at year end (31 December 2020: net cash $4mn).