Supply Chain & Operations
Ferrexpo maintains volumes but Ukraine remains 'complex'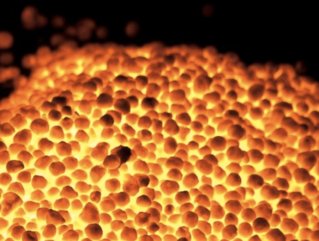 Ferrexpo's total iron ore pellet production of 2.7mn tonnes in Q1 2022 was in line with the same period in 2021
Ferrexpo's total iron ore pellet production of 2.7mn tonnes in Q1 2022 was in line with the same period in 2021.
The figures indicate the impact of Russia's invasion on Ukraine operations has been less impactful than anticipated, although Ferrexpo warned the situation remains complex.
While volumes dipped 11% below the previous quarter (4Q 2021), due to operational and logistical constraints, Q1 sales totalled 2.6mn tonnes and group net cash position totalled US$159mn as at March 31.
CEO Jim North said the safety of its workforce remains its highest priority, and to date, it has helped provide accommodation and assistance to over 1,400 refugees.
"Our operations and local communities are outside the main conflict zones within Ukraine, enabling us to continue our activities, including the delivery of iron ore pellets to customers in Europe via rail and barge, which have historically represented approximately 50% of sales," he said.
"The port of Pivdennyi in southwest Ukraine, where the Group's berth is located, remains closed, and we are reviewing alternative methods of delivering our products to seaborne markets."
Ferrexpo operates three mines close to Horishni Plavni, which produced 11.2mn tonnes of iron ore pellets last year.
The deadline for publishing full year results, for the year ending December 31 2021, has been extended to June 30.

Ferrexpo is targeting 30% reduction in scope 1 and 2 emissions combined by 2030, on a per tonne basis, and net zero by 2050. In line with most mining companies, scope 3 represents the biggest challenge, accounting for 91% of its overall carbon footprint in 2020.