Supply Chain & Operations
First Mining Gold to acquire Duparquet Gold Project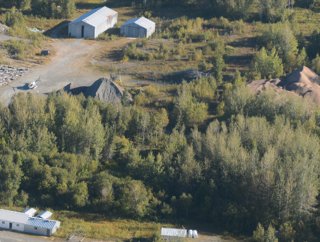 First Mining will now have 100% ownership exposure to 3.3mn M&I ounces of gold and 2mn inferred ounces of gold located in Abitibi
First Mining Gold Corp. has made an offer to acquire all of the issued and outstanding shares of Beattie Gold Mines.
Beattie Gold Mines owns the mineral rights to mining claims that make up the former Beattie mining concession which forms a large part of the Duparquet Gold Project in Quebec.
First Mining, directly and through its wholly-owned subsidiary, Clifton Star Resources, already owns approximately 25.3% of the issued and outstanding shares of Beattie Gold.
The total consideration of the Beattie Offer is $4.43641 cash per Beattie Gold share and 35 First Mining Shares per Beattie Gold share for a total cash consideration of $6,227,176 and the issuance of 49,127,820 First Mining common shares.
First Mining has received signed, irrevocable lock-up agreements from Beattie Gold shareholders holding, in aggregate, 1,358,652 Beattie Gold shares, representing 72.3% of the outstanding common shares of Beattie Gold. Upon acquiring the Beattie Gold shares committed under the lock-up agreements, First Mining, directly and through Clifton Star, will own 97.6% of the outstanding common shares of Beattie Gold.
The Duparquet Gold Project consists of several properties held in different entities which, in addition to the Beattie property, include the Donchester, Dumico and Central Duparquet properties.
"This transformational acquisition has been a few years in the making and grows First Mining's M&I gold resources by 40% and inferred gold resources by 50%" said Keith Neumeyer, Chairman of First Mining Gold.

"When First Mining acquired Clifton Star in 2016, we always contemplated the opportunity to consolidate this advanced stage, highly prospective project. Duparquet fits perfectly with First Mining's strategy and the capabilities of our team to advance and de-risk a second world class asset.
"Duparquet hosts a robust resource profile where two past producing mines have operated in Quebec's most prolific gold mining district. First Mining has been a long-time minority shareholder of the companies that own this Project, and the timing was right to acquire full ownership of these companies."
The transaction affirms First Mining's positioning as a multi-asset developer of major projects in Tier 1 jurisdictions, said Dan Wilton, CEO of First Mining.
Together with its ownership of the Pitt and Duquesne projects in Quebec located just east of Duparquet, First Mining will now have 100% ownership exposure to 3.3mn M&I ounces of gold and 2mn inferred ounces of gold located in the Abitibi, which is home to some of the largest and richest mineral deposits.
First Mining has completed extensive due diligence and will develop a comprehensive plan to advance the Duparquet Gold Project in the near-term.
Springpole remains a core focus and priority as we continue to advance the project through feasibility and the environmental assessment process. The addition of Duparquet results in First Mining owning 100% of two projects with multi-million ounce gold resources in what we consider as the best mining jurisdictions in the world and will allow First Mining to leverage our team's experience with similar projects in advancing these two major gold deposits."
Transaction Highlights
Consolidates one of the largest advanced-stage, undeveloped gold projects in Canada – including the Duquesne and Pitt deposits, to create a multi-million ounce gold resource district
Transforms First Mining into a leading Tier I gold development company with ownership in two prolific Tier 1 multi-million ounce gold assets located in some of the best mining jurisdictions in the world in Quebec and Ontario
NI 43-101 resource estimate of the Duparquet Gold Project (InnovExplo, 2014) 3.1 Moz M&I at 1.59 g/t Au and 1.4 Moz Inferred at 1.51 g/t Au meaningfully enhances total resource profile of First Mining
Increases First Mining's M&I resource base in Quebec by +450% and its inferred resource base in Quebec by +150%; increases First Mining's global M&I resource base by +40% and its global inferred resource base by +50%
Accretive acquisition metrics to First Mining on a per ounce basis
Consolidates and simplifies highly fragmented and complex ownership structure of the Duparquet Gold Project by combining properties, mineral rights and surface rights ownership under one entity
Offers potential to significantly improve on 2014 Pre-Feasibility Study completed on the Duparquet Gold Project with development optimization and more robust economics based on an improved gold market environment
Creates exciting exploration upside potential with additional exploration drilling to expand mineralized zones along strike and at-depth
Provides platform for further district consolidation in Quebec