Supply Chain & Operations
Five World Leaders in Underground Mining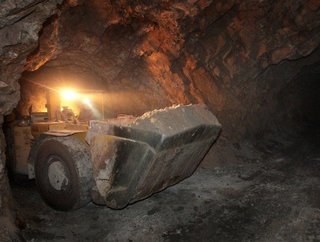 Caterpillar (CAT)
Caterpillar is one of the world's largest underground mining equipment manufacturers and a huge name in the heavy equipment industry with more than 110 facilities across the globe. Since its inception, Caterpillar has led the way in terms of engineering, innovation and development of mining equipment.
"From the first cut to the last inch of the seam, we're committed to meeting the needs of customers in every underground application and environment. The broad CAT product line includes drills, loaders and trucks for hard rock applications; customized systems for longwall mining; and precision-engineered products for room and pillar operations," says the company.
CAT has also spoken out about its commitment to making the health and safety of miners a top priority. All of its products and systems are integrated with world-class safety features to keep operators and by-standers as safe as possible on site. As an example, the company has developed a system known as Command for underground, a semi-autonomous system, which automates the tramming and dumping of a load-haul-dump cycle. The operator has the ability to control the machine from a remote location away from the hazards of the underground mine.
Furthermore, the company is also leading the industry in sustainability initiatives and is committed to modifying the design of its products to follow environmentally sound practices in engineering and manufacturing. CAT invests a lot of money leveraging technology and innovation to develop equipment that has less impact on the environment.
JOY Global
Joy Global has over 90 years experience as a global leader in the development, manufacture, distribution and service of underground mining machinery for the extraction of coal and other bedded materials.
Joy Global manufactures a compete portfolio of underground mining machinery for use in longwall and room and pillar mining operations.
It has the world's largest and most extensive direct service and support infrastructure in place of any underground equipment supplier with service centers and warehouses located in all key mining regions providing 24/7 support for JOY equipment. With over 240 service engineers around the world, its customers are not only investing in a piece of equipment but a tremendous depth of technical resources upon which they can rely on.
As well as manufacturing world-class equipment, the company has also developed software solutions such as its Life Cycle Management program, which helps its customers better manage their equipment to maximize production. Joy Global's Smart Services program will also maximize its customer's assets by providing better machine availability, utilization, minimal downtime and reduced costs.
"Our vision is to be a world-class service company delivering the most reliable and productive products, systems and solutions that solve mining's toughest challenges," states the company.
Sandvik
For nearly 150 years, the name Sandvik has been synonymous with quality. In its quest to provide total solutions for its customers, the company has invested heavily in research and development of new products and acquired many strong brands. This level of commitment to product development has resulted in an integrated and seamless offering, creating unique synergy and value for its customers in mining and construction industries.
Sandvik has a long tradition as a pioneer and innovator in the mining industry. It has been the driving force behind many innovations, constantly developing new, more productive, more intelligent products and services. From Sandvik Mining you can expect leading-edge service technologies that harmonize services into a complete, highly effective platform. 

Sandvik offers a complete portfolio of underground mining equipment and has the competence to provide the true value of your equipment without compromising safety or productivity.
The company's main aim is to "work together with you to keep your business running as efficiently, productively and profitably as possible."
Atlas Copco
Atlas Copco is an industrial group with world-leading positions in compressors, construction and mining equipment, power tools and assembly systems. The Group delivers sustainable solutions for increased customer productivity, through innovative products and services.
With a tradition of innovation dating back to the Group's founding in 1873, the core business remains much the same, with today's equipment delivering an unparalleled level of efficiency.
The company manufactures a wide variety of underground mining machines and systems, always with its core business principles of safety, efficiency and innovation in mind.
Putzmeister
For more than 50 years, Putzmeister has been a reference point in the manufacture of concrete and mortar pumping equipment and has been present on the most ambitious building sites throughout the world.
Thanks to its extensive experience and philosophy of ongoing improvement, it has become a leading player in the competitive field of tunneling and mining.
Its innovative concrete spraying equipment has succeeded in meeting the highest standards for more than a decade, as a result of the company's expertise and focus on quality as a priority.
Sprayed concrete was used for the first time in 1914. Since then it has undergone major developments and improvements. A major breakthrough came with the design of the wet-spraying technique. Being a flexible, fast and economic construction method, it replaced traditional methods of lining tunnel profiles to become the main tool to stabilize excavations in tunneling, underground construction and mines.
One of the main reasons for this development is the technological progress in the field of concrete spraying systems. The expertise, which Putzmeister has acquired over the last 50 years, has led to the design of world-class tunnel and mining systems, designed to meet today's tough technical requirements.