Supply Chain & Operations
FMG signs landmark deal to create Australia's first Aboriginal owned and operated iron ore mine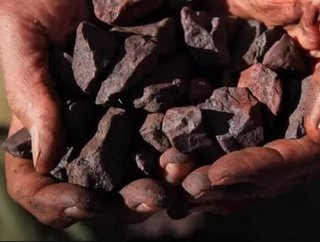 Fortescue Metals Groupis trying something new. The iron ore miner announced earlier this week it had struck a deal with Australian Aboriginal Mining Cor...
Fortescue Metals Group is trying something new. The iron ore miner announced earlier this week it had struck a deal with Australian Aboriginal Mining Corporation Pty Ltd (AAMC) to create the country's first Aboriginal owned and operated iron ore mine.
"Today's agreement underlines very clearly Fortescue's commitment to provide meaningful opportunities for Aboriginal business development. The company is focused on building up Aboriginal communities through full economic participation rather than passive welfare," said Fortescue CEO Nev Power.
The five-year "Iron Ore Sale and Purchase Agreement" will allow AAMC to transport upwards of two million tons of iron ore annually from its Pilbara mining operations through Fortescue's port or rail facilities. The deal gives FMG the option to either purchase iron ore directly from AAMC or act as an agent on behalf of the company to sell it.
• Related content: 25 mining companies you should follow on social media
AAMC chairman, Daniel Tucker, described the deal as, "an important step for the continued advancement of Aboriginal peoples in the Pilbara that will see them sharing in the wealth that is generated on their traditional lands."
According to Tucker, the mine development for AMMC hinges on the price of iron ore and the company would develop projects, "as soon as the prevailing commercial environment is supportive." Iron ore is currently hovering around $55 a ton.
"If they can't get it going at that price, obviously they have quite a few costs to get over," said resource analyst Treadgold.
"They probably need a US dollar price in the $70 to $80 range, to arrange the funding to develop the mine.
"So there are hurdles to clear, they need capital to develop the mine.
"It looks like FMG will be providing a lot of the essential services, so it is a deal that can happen but it has a way to go."
• Related content: [VIDEO] Caterpillar and Fortescue Metals Group: Developing a fully autonomous mine site
Treadgold added, "It is a socially important announcement, not a financially important announcement.
With a workforce comprised of 13 percent Aboriginal, with another 1000 Aboriginal people working for the company as a contractor, Fortescue Metals Group is actively involved in incorporating Aboriginal people into mining. The company also recently launched a new program called "Trade Up" to further increase the number of qualified Aboriginal people in its workforce. 
Stay connected! Follow us on Twitter and like us on Facebook