Supply Chain & Operations
Former Xstrata Boss Plans Second Success, His Motivations and Story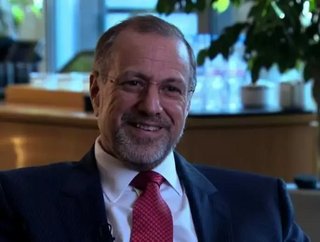 Mick Davis is at it again. The former chief executive of Xstrata is seeking billions in loans in an attempt to acquire BHP Billiton, a global resources...
Mick Davis is at it again. The former chief executive of Xstrata is seeking billions in loans in an attempt to acquire BHP Billiton, a global resources company.
Davis has set up a fund, X2 Resources, and is looking to buy up mines. According to Reuters, Davis has raised $3.75 billion and is planning to raise three times as much in debt. The Digger, as Davis is known due to his mining expertise, was setting up a bid for BHP's thermal coal assets, along with aluminum, manganese, and nickel assets that BHP wants to discard. Davis was chief financial officer at Billiton in the late 1990s.
One of the driving forces behind Davis' attempt to build another massive mining company is his well-known rivalry with Ivan Glasenberg, the CEO of Glencore Xstrata. Last year, Glencore acquired Xstrata with an all-share takeover for $29 billion. 
Davis had led Xstrata, an Anglo-Swiss multinational mining company, for more than a decade and took the coal producing company from a $500 million market value to a $50 billion behemoth by completing several mergers and acquisitions. After Glencore merged with Xstrata, Davis had agreed to stay at the new company with a three year deal for himself and executives, but that arrangement was refused by shareholders, according to reports.
Davis, 56, and South African born, was then given a $14 million buyout and thought to be retired. But colleagues didn't believe the Digger would head out to pasture and play cricket. According to reports, he is as motivated as ever especially when Glasenberg was named CEO of Glencore Xstrata after the merger.
Former Xstrata Chief Financial Officer Trevor Reid, who also left after the merger with Glencore, joined Davis to found X2, which is run from London. According to reports, Noble Group, a raw-materials trader, TPG Capital, a private-equity fund, and the Abu Dhabi Investment Council, manager of the oil-rich sheikhdom's cash, are investors in X2.
Diving back into the mining industry will be a challenge, even for someone with a track record of extreme success. China's growth has been slowed and that is affecting the commodity prices.
Also, in the past year mining companies have reduced capital spending, temporarily shut down projects, and more than 13,000 jobs were lost in the industry. The major mining companies have cut spending on exploration and investments in new projects.
But some experts believe that this is a ripe time for companies to acquire assets. For instance, Rio Tinto Group is looking to unload their unwanted mines. It could be that X2 is in a good position to grab mining assets offered for sale by several global resources companies.
Davis was a senior manager with accountants Peat Marwick Mitchell & Co. from 1980-1986. He was an executive director of South African state-owned Eskom, one of the world's largest electricity utilities, before joining Gencor Ltd. in 1994. He served as executive chairman of Ingwe Coal Corp. from 1995, until appointed in 1997 as CFO and executive director of Billiton.