Supply Chain & Operations
Glencore to pay $1.5bn fines for bribery and fuel fixes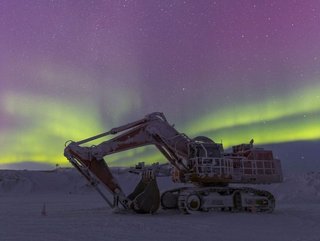 Mining giant pleads guilty to bribery and fuel market charges in the US and UK and agrees to pay $40mn to settle in Brazil
Glencore is to pay $1.5bn in fines after admitting bribery offences and manipulating fuel markets in America.
In a statement, the mining giant said it would pay $700,706,965 to resolve bribery investigations and $485,638,885 to resolve market manipulation investigations by the Department of Justice and the Commodity Futures Trading Commission, as well as $39,598,367 under a resolution signed with the Brazilian Federal Prosecutor's Office, also in connection with bribery.
Glencore Energy UK will also plead guilty to charges brought by the UK Serious Fraud Office in respect of its bribery investigation. The penalty will be determined following a sentencing hearing currently scheduled for June 21.
Glencore does not "currently anticipate" that the amount to be paid in respect of the UK resolution will result in the aggregate amount being paid for all of the above resolutions differing materially from the $1,500mn provision recorded in the company's 2021 financial statements.
The plea agreements entered into by Glencore International AG and Glencore with the DOJ each provide for the appointment of an independent compliance monitor for a period of three years to assess and monitor the company's compliance with the agreements and evaluate the effectiveness of its compliance programme and internal controls.
Glencore - which has introduced a 'refreshed' Board and management team - said it continues to cooperate with a previously disclosed and ongoing investigation by the Office of the Attorney General of Switzerland into Glencore International AG for failure to have the organisational measures in place to prevent alleged corruption, and an investigation of similar scope by the Dutch Public Prosecution Service.
Kalidas Madhavpeddi, Chairman of Glencore, said Glencore today is not the company it was when the unacceptable practices behind this misconduct occurred.
"The Board and the management team are committed to operating a company that creates value for all stakeholders by operating transparently under a well-defined set of values, with openness and integrity at the forefront," he said.
"We want the Glencore of today to be an employer of choice, attracting and retaining the best talent and competing across its sectors not only in terms of the unique value proposition that Glencore has to offer, but also in its commitment to act ethically and responsibly across all aspects of its business."
CEO Gary Nagle acknowledged the misconduct identified in the investigations and cooperated with the authorities.
"This type of behaviour has no place in Glencore, and the Board, management team and I are very clear about the culture that we want and our commitment to be a responsible and ethical operator wherever we work," he said.
"We have taken significant action towards building and implementing a world-class Ethics and Compliance Programme to ensure that our core controls are entrenched and effective in every corner of our business."
Glencore bolsters Ethics and Compliance Programme structures
The Group has bolstered its compliance structures and controls through a comprehensive programme built around risk assessment, policies, procedures, standards and guidelines based on international best practice, associated training and awareness initiatives as well as monitoring systems.
Alongside expanding the monitoring and surveillance of its oil department communications and transactions, it has established a dedicated global Market Conduct Compliance team specific to the Oil department.

Further details on Glencore's compliance initiatives can be found in the presentation and Ethics and Compliance report available here.
This includes:
Strengthening the group's Code of Conduct and launching a comprehensive global awareness and training campaign designed to embed Glencore's Values throughout its business, set expectations and ensure accountability for all employees;
Establishing a centralised, independent and empowered compliance function and, in 2020, appointing a new dedicated Head of Compliance;
Making a significant investment in compliance systems and resources, as well as experienced personnel;
Significantly enhancing and expanding the group's ethics and compliance training programmes;
Instituting a comprehensive business partner management programme, including significantly reducing the company's use of third-party business generating intermediaries and employing end-to-end controls to oversee their engagement;
Implementing extensive monitoring and testing mechanisms, including through the use of data analytics, to assess whether our controls are entrenched and effective across the Group and ensure continuous improvement; and
Engaging leading external advisors to review Glencore's systems and verify that controls are working as intended.
Glencore becomes the latest leading miner struggling to change workplace cultures and implement best practice.
Bullying and sexism are 'systemic across Rio Tinto's worksites', according to a comprehensive external review of its workplace culture in February.
The eight-month study, involving 10,303 workers covering online, audio and written submissions, found almost half of workers experienced bullying (click here).