Supply Chain & Operations
Global lithium demand 'to double' by 2024, driven by EVs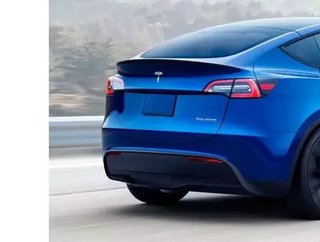 Growth in manufacturing facilities, led by China, expected to drive global demand, according to GlobalData report...
The annual production of electric vehicles (EVs) is set to grow from 3.4 million in 2020 to 12.7 million in 2024, while battery production is predicted to grow from 95.3GWh to 410.5GWh in the same period, a GlobalData report forecasts.
Correspondingly, demand for lithium is expected to rise from a forecasted 47.3kt in 2020 to 117.4kt in 2024, at a CAGR. Global demand for lithium will be driven by growth in manufacturing facilities, particularly in China – where lithium-ion battery manufacturing capacity is expected to increase from an estimated 388.2GWh in 2020 to 575.3GWh in 2024, the report states.
"Lithium metal production is expected to reach 134.7kt versus 58.8kt in 2020. This follows a significant 18.2% decline in 2019 to 78.2kt, resulting from sluggish global EV sales and a steep fall in prices, which, in turn, encouraged reduced production levels," says Vinneth Bajaj, Senior Mining Analyst at GlobalData.
"Lithium production over the next four years will be mainly supported by output from existing Australian mines such as Mount Cattlin and Pilgangoora. Other major mines include Mount Marion, Salar de Atacama and Salar del Hombre Muerto located in Australia, Chile and Argentina, respectively."
Bajaj adds that nearly 12.7 million EVs are expected to be produced globally in 2024, driven by China, which is determined to boost EV sales. 
China is targeting a 20 percent share of new car sales by 2025, versus just 5 percent in 2019. The country's decision to cut subsidies in a phased manner until 2022, rather than eliminating it in 2020, is expected to provide an essential boost to the domestic market, as well as the overall global EV market, he says.
Telsa is working towards achieving 100GWh of cell production capacity by 2022 (Model Y pictured), and up to 3,000GWh by 2030. This is a far greater figure than any other manufacturer, including China's BYD, which is expected to expand its capacity to 126GWh in 2024, versus just 40GWh in 2019.
Japan's Panasonic, a key supplier to Telsa, expects to increase its capacity from 40GWh in 2019, to 63GWh by 2021, while LG Chem will expand from 65.2GWh in 2019 to 172.4GWh in 2024, the report adds.
"Tesla has also announced a revolutionary 4680 cell design, the production of which has already begun with 10GWh of annual capacity expected through 2021. It is expected to completely change the cost dynamics of EVs by reducing the overall cost of its long range and high-performance battery cells," concludes Bajaj.