Supply Chain & Operations
Global nickel production to decline by 7.4 percent in 2020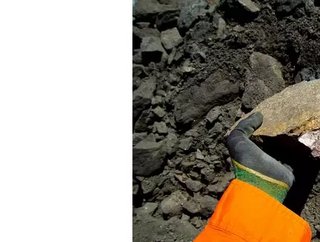 GlobalData report says temporary suspension of mining activities and advancement of Indonesia's export ban are significant contributors towards declin...
Global nickel production is expected to decline by 7.4 percent to 2,195 thousand tonnes (kt) in 2020, according to a GlobalData report.
The temporary suspensions of mines and mining activities due to the COVID-19 pandemic, along with the advancement of Indonesia's export ban, are expected to be significant contributors towards this decline, the report adds. 
Indonesia's mine production is expected to fall to 680kt in 2020 – down by 15 percent compared to the 800kt registered in 2019. This is due to the advancement of the exports ban from 2022 to 2020, it says. The largest nickel ore producing country in the world, Indonesia has banned exports of the commodity since January 2020, in order to push miners to develop smelters and refine the metal ore domestically, so that they can export higher-value products.
"Indonesian nickel mining companies without integrated nickel pig iron (NPI) operations have been facing difficulties in selling output to domestic smelters at low prices alongside inadequate capacity. Therefore, domestic miners have been either halting or curbing their output in the first three quarters of the year and this is expected to continue over the rest of 2020," explains Vinneth Bajaj, senior mining analyst at GlobalData.
Mine production in the Philippines is forecasted to fall by 9.3 percent, down to 293kt in 2020, the report says, pointing out that companies are struggling to keep operating while combating the dual challenges of COVID-19 and weather disruptions.
On April 1, 2020, Nickel Asia Corp, and Global Ferronickel Holdings suspended operations in the Surigao del Norte province, where most of the mines in the Philippines are located. This was due to the COVID-19 pandemic. However, by mid-May, operations were resumed, albeit with stringent safety protocols in place.
"In contrast, despite the challenges caused by the COVID-19 pandemic, production in New Caledonia and Brazil is expected to collectively increase by 6.9 percent in 2020," says Bajaj.
"The increase in production will be supported by the resumption of commercial production at the Santa Rita mine in Brazil, which was previously halted in 2015 due to low nickel prices. This will be supported by higher production from Vale's Goro nickel project in New Caledonia," he adds.
Looking ahead, global nickel mine production over the forecast period (2021–2024) is expected to recover at a compound annual growth rate (CAGR) of 4.2 percent, to reach 2,638kt in 2024, the report adds. 
Indonesia, Australia, the Philippines and Canada will be the key contributors to this growth. Combined production in these countries is expected to increase from an estimated 1,415.7kt in 2021 to 1,638.9kt in 2024. 
Projects which most likely to commence operations during the forecast period include Indonesia's East Halmahera (2021) and Aquila Nickel projects (2023) and the Kingash project in Russia (2024), the report concludes.